Whoever said the girls of "Girls" weren't trendsetters was dead wrong. A mere few weeks after Lena Dunham unveiled a platinum bowl cut, her costar Zosia Mamet, who plays Shoshanna on the hit HBO show, was spotted with a bright blonde look of her own.
Unlike Lena, Zosia didn't quite go the bowl-cut route, but she did take a few inches off her bob for a choppier, more asymmetrical look. We haven't been able to check out the full 360 on the new style just yet, but from what we can see, it looks great with the actress's fair skin and artsy look.
Given that both Lena and Zosia will be back on screen together soon, we do have to wonder—will they both rock the platinum look, or will one of them have to give it up to let the other shine? So many questions.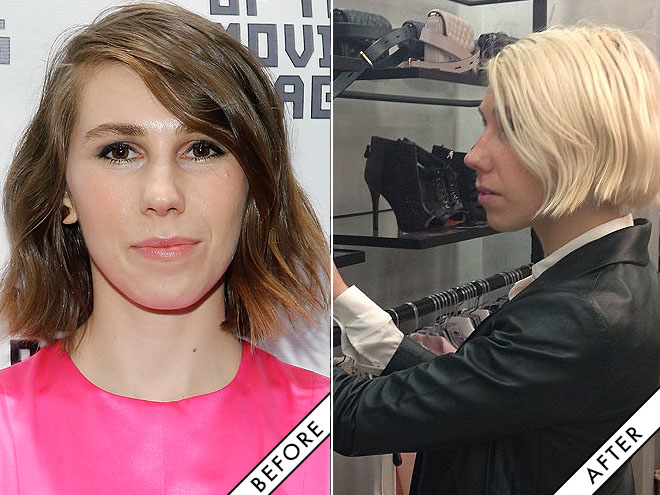 Read more: Celebs Who Should Never Go Blonde Again