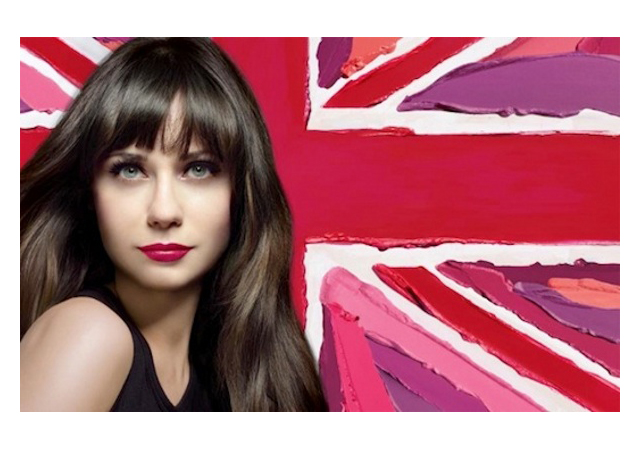 Zooey Deschanel stars in Rimmel London's latest lipstick ad campaign for their Lasting Finish Lipstick, and who doesn't love the indie starlet? Deschanel has been signed to the brand since March of last year, with Rimmel's vice president of marketing, Rick Goldberg stating that they "wanted to add an American voice." he added that now they have "an American beauty with London confidence."
That beauty looks a bit unrecognizable on the new ads though. It appears as if someone was a bit heavy handed in Photoshop, and the 500 Days of Summer star now seems to be glowing. If the lipstick could make my skin look like that, I'm in.
What do you think about the new ads? Great makeup or a bit of extra retouching? Let us know in the comments below!