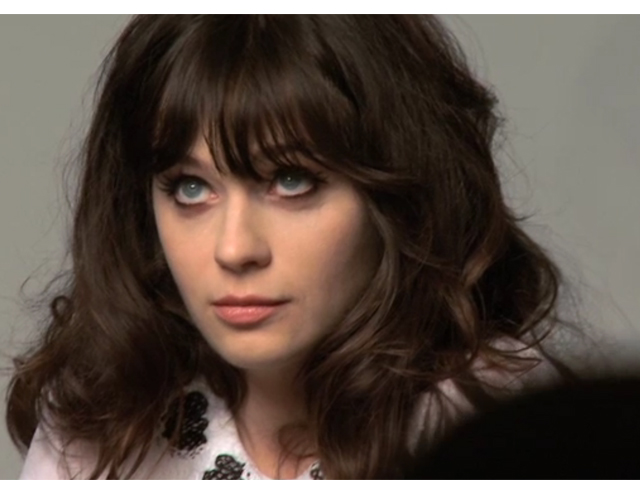 Zooey Deschanel was included in "People" Magazine's Most Beautiful Issue for 2013, and they captured her in a quick interview behind the scenes discussing her gorgeous eyes, and her tricks to both playing them up and which she prefers – eyes or lips. Deschanel notes that she feels most comfortable with eye makeup on, and likes to play with eye makeup more so than lipstick (but loves a good red lip every now and again).
The "New Girl" actress also added that she has been told that she looks like she has "alien eyes" before as well as the fact that she looks like a doll. We don't think the doll comment is all that bad, but whoever told her she looks like an alien is most likely regretting it now! As for her eye makeup go-to's, Deschanel relies on Hourglass Liquid Eyeliner and "good 'ol L'Oreal Mascara" to get her coveted cat eye look.
Check out the "People" Magazine behind-the-scenes video for more!