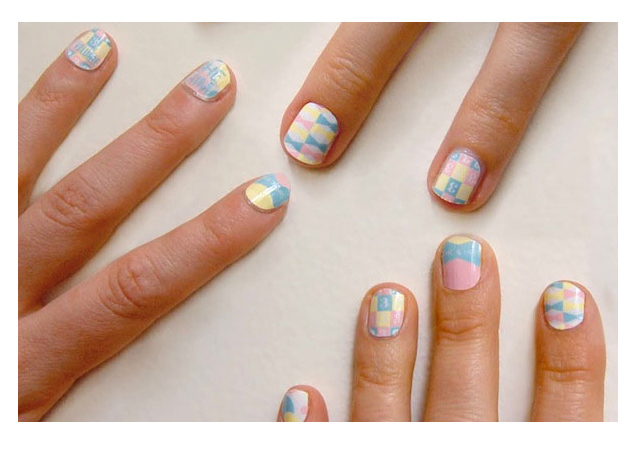 Zooey Deschanel is one of those actresses (and singers!) who is constantly "nailing" her red carpet looks. She may not have been born in the '50s or '60s, but she certainly knows how to take inspiration from the decades of yore and dress the part. She also knows how to be irresistibly cute on "New Girl," and even better, she flawlessly pulls off crazy nail art even at the fanciest of events – clearly a skill that we all admire.
Now, Deschanel has teamed up with Rad Nails to release her first set of limited-edition nail stickers. The stickers are timed to be released with her album cover, because the multi-talented Deschanel also makes up half of the duo of She & Him (her band with M. Ward). Their latest album, Volume 3, is available now and the decals match their cover – a '60s inspired pattern full of pastel yellows, blues and pinks as well as bows and number blocks. Plus, the set of nail stickers is free when you get the album from Merge Records using the coupon code NAILS.
Considering that we love a good deal and we love some adorable nail art for summer, this just seems perfect.
Image via Rad Nails
For More Nail News From Beauty High: 
10 Wedding Manicures and Which Nail Polishes to Use
10 Things That Are Bound to Happen Every Time You Paint Your Nails
Nail Trend Alert: 10 Best White Nail Polishes for Summer