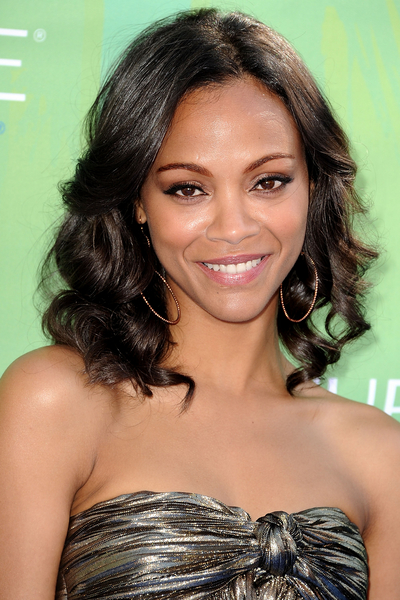 Photo: © Steve Granitz/WireImage
Zoe Saldana has launched a fashion database called MyFDB.
The Avatar actress has launched the website with her fiancé, model and entrepreneur Keith Britton. The site seeks to list every magazine shoot, cover and campaign that notable models, photographers, makeup artists and celebrities have been involved in.
Zoe told Fashionista.com, "It's really for anyone who loves fashion magazines, luxury brands, celebrities, models–you can browse them all on MyFDB.COM."
The site works in the same way IMDB does for the film industry, listing actors, directors producers and crew, and which movies they have been involved in. Zoe added the site will help people get credit for their hard work.
She said, "Before MyFDB, there wasn't any website giving fashion professionals' credit where credit is due for their work. We were inspired to level the playing field while organizing the industry by fashion credits. Soon we will be launching MyFDB Vintage that will cover the iconic and timeless magazine covers and ad campaigns from decades past."


Try on Zoe Saldana's hairstyles in the Makeover Studio!