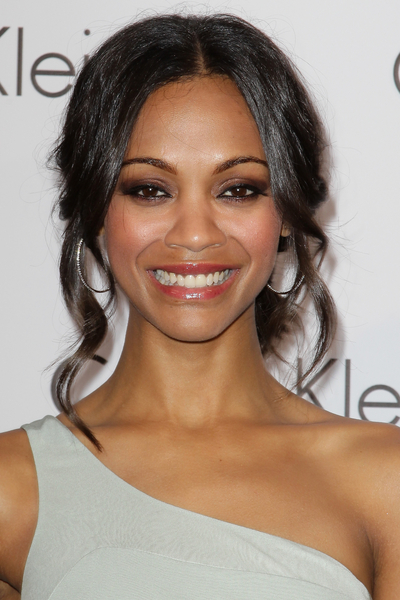 Photo: © Andreas Rentz/Getty Images
Zoe Saldana wants to work with Prabal Gurung on a clothing line.
The Avatar actress is a huge fan of the designer and his creations and is eager to team up with him to work on a range of apparel.
She told her fashion website MyFDB, "Prabal Gurung has been a very good friend for many years. I am in awe of the way he has carried himself and his designs recently. It would be amazing to collaborate with him."
Zoe–who once launched a clothing line with her sisters–says her designs would be inspired by her personality and style.
She said, "Our personal interpretation of art is what defines us and distinguishes us from each other. I think we should always stay true to that."
Zoe recently revealed how she thought fashion is an "art form" and loves taking time to put an outfit together as she knows it's important to get the right look.
She said, "Five years ago my sisters and I created our own brand, called Arasmaci, but we actually produced no more than a few T-shirts and some accessories because I became overwhelmed by Avatar For many people, including a lot of actresses, fashion is all about brand names, logos, status symbols, but for me, it's an art form."

Try on Zoe Saldana's hairstyles in the Makeover Studio!