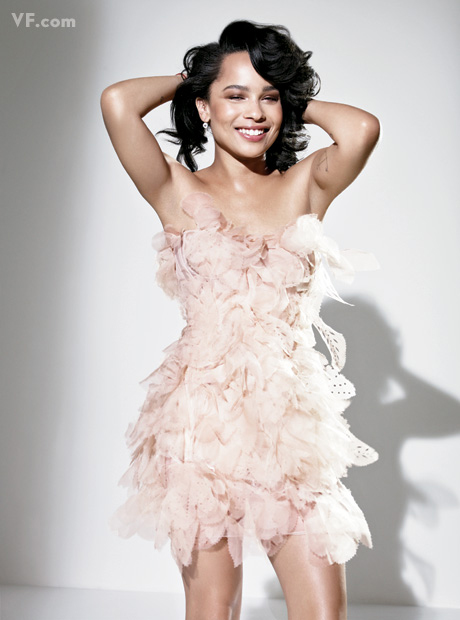 I recently did the adorable Zoe Kravitz's hair for Vanity Fair shot by uber-talented Patrick Demarchelier. It's actually not the first time I did her hair. She is just adorable. First of all, I loved her hair for the Glamour Women Of The Year awards—what a cute little bun. Zoe has a great way of using words. During the shoot, we talked about a film she just worked on where she's the lead.
Let's discuss her hair: She is a bohemian, chic and downtown kind of girl. Young, innocent, you know. She doesn't have a relaxer, so I straightened her hair, and then set it into a '50s wave. I started with Tame It, and Hair Sheets Styling on Zoe's dry hair to blow her out. Then, I used a Marcel curling iron, keping the ends in. The secret is to wrap the hair under the curling iron, curl it all the way from the roots all the way to the ends. I spritzed with some Beautiful Hold Hairspray for a little hold, and then employed a wind machine, of course. All Ted Gibson products are available here. What do you think of Zoe's look?
Remember, Beauty Is Individual.