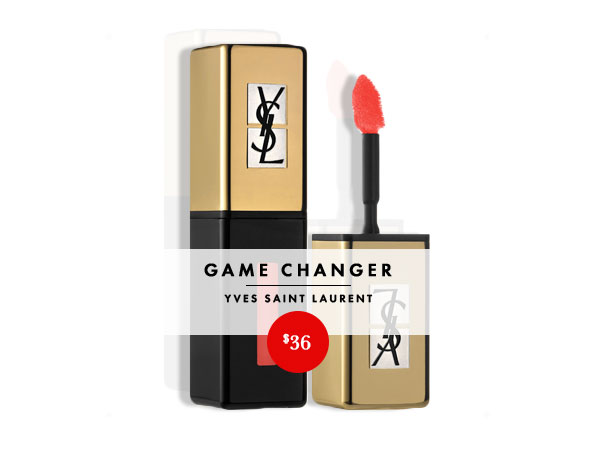 Any lip color connoisseur worth their salt knows that not all are created equal. Far from it, in fact—the quality of lipsticks and glosses can run the gamut from very, very good to very, very bad. But what makes a good lip color? Pigment, hydration, and long wear time are pretty much the trifecta of perfection. Throw them all together, and you've got a formula worthy of a special place in your repertoire.
With that said, we also must acknowledge how hard it is for a single product to meet all those marks. Trust us when we say that we've tried a solid majority of the widely available lip products on the market, and there are still only a precious few that we hold near and dear to us.
One thing that we've learned through our years of trial and disappointment is that what's expensive is not always what's good. Make no mistake: We've tried $40 lipsticks that paled in comparison to a $4 version. But once in a while, something will come along that's actually worth its mildly alarming price—and if it also pulls through on its promises of punchy color, luxurious moisture, and all-day wear, then we may very well want to share it with the world, judgement for having spent $36 on a lipstick be damned.
Such is the case with the all-around delightful (okay, except for the price) Yves Saint Laurent Vernis À Lèvres Pop Water Glossy Stain. If you're a matte lipstick lover who sees the word "glossy" and runs for the hills, please pause—while, yes, this formula is glossy, the shine factor makes lips look like they're lovely by nature, not like you could use them as a mirror in the right light.
And they do call it Pop Water for a reason: The moisture claim is very, very real, imparting not just a pop of soft, pretty color but a genuine feeling of hydration as well. We don't necessarily encourage it, so to speak, but you can even glide the unique applicator over dry, chapped lips and still reap a flawless finish. If you struggle with wearing lip color because most leave your lips feeling dry, this unique stain is an easy solution, and with eight colors to choose from, from a vivid fuchsia to a soft, natural nude, the possibilities are endless. So… we take it you didn't really need that $36, anyway.
Read more from Daily Makeover: The 5 Lip Colors Every Woman Should Own