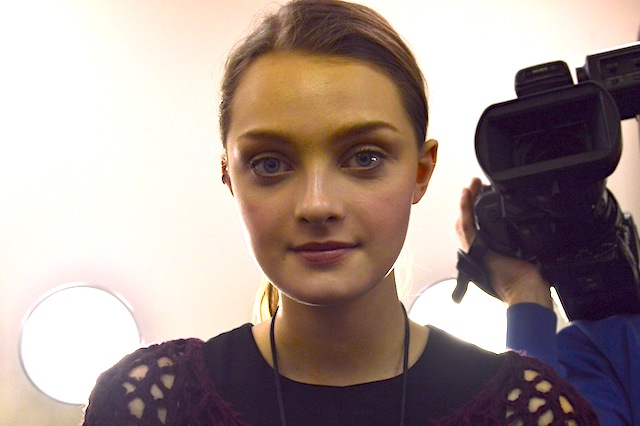 To get to the Marchesa presentation, models raced from prior presentations into the underbelly of the New York Public Library. But the spirit of one of New York's greatest landmarks (and the beauty of the collection) caused an excitement that was hard to contain, even after six days of non-stop shows. The look? Beautiful, angelic, lovely and youthful were the order of the day.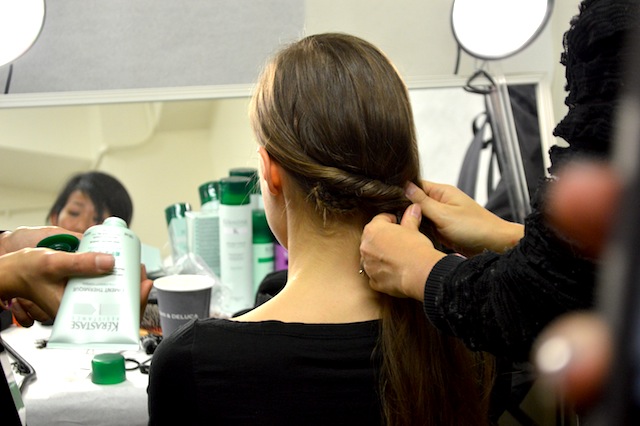 Odile Gilbert for Kerastase USA described the look as "youthful," where they applied Ciment Thermique first to protect and wet the hair, then finger tousled the hair to dry it, adding a touch of Mousse Volumactive for height and an airy texture.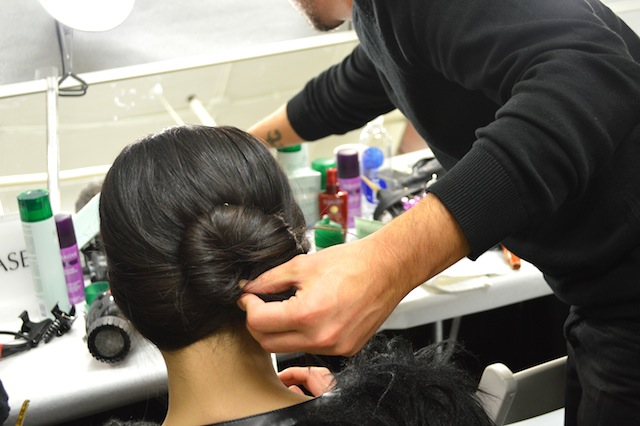 The hair was then side parted over one ear in a Twiggy-esque fashion and gathered at the base of the neck into a twisted chignon, then secured the look with bobby pins. The overall look was secured with Kerastase Double Force hairspray, but with tiny wisps that were allowed to escape for an almost angelic look.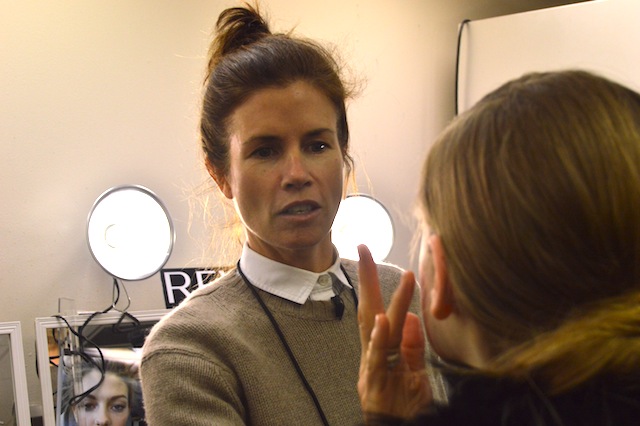 Gucci Westman for Revlon created the makeup look to compliment the clothes, explaining that the look was "super clean, not to feel red carpet-y, not to look like they have too much makeup on." She went for rosy skin with Revlon, highlighted eyes with emphasis on the socket for definition, a strong brow and a dusty rose lip.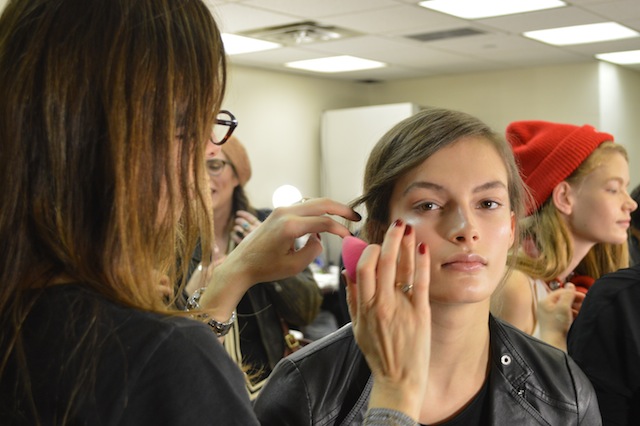 In order to achieve the look, Gucci's team started with Nearly Naked Foundation partnered with PhotoReady Perfecting Primer, then just barely tapped the cheeks with Baby Stick in Pink Passion (coming in April 2013) for a youthful, flushed look. The eyes were enhanced with a combination of the  Illuminance Creme Shadow Palette in Nearly Nudes with a thin touch of liquid liner  on the center of the eye to the corner to add definition, finished with PhotoReady 3D Volume Mascara. The lips were tapped with ColorBurst Lip Butter in Pink Truffle.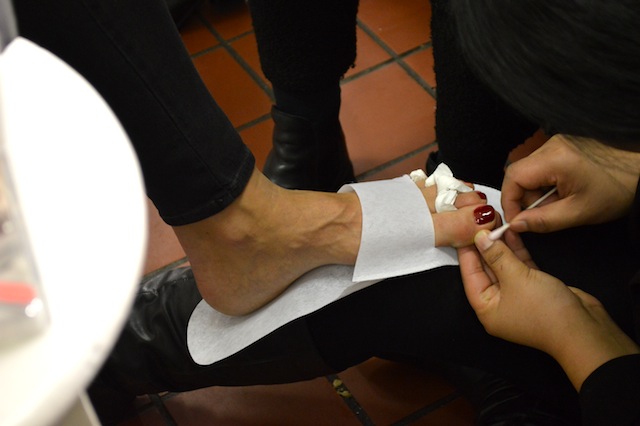 Jin Soon Choi for Revlon created a beautiful look with one coat of Revlon ColorStay Longstay Nail Enamel in Pale Cashmere, to make the look sheer and light. Just enough to give the hands a touch of shine with a natural look. The toes were painted red for a polished appeal, with two coats of the gorgeous ColorStay Longwear Nail Enamel in Velvet Rope (a scarlet hue) peeking through the amazing footwear.