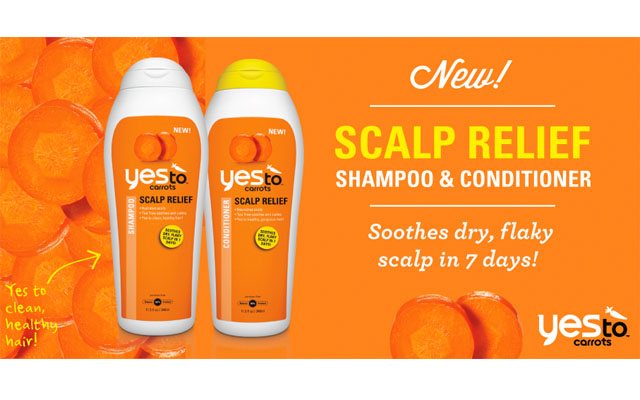 Yes to Carrots, the all-natural skin care line known for their cucumber-scented wipes and a variety of other "Yes to" products, is officially expanding into the world of hair. The Israel-founded company felt that there was a lacking in natural hair products in the market, and is expanding on their already created Yes to Carrots leave-in conditioner to form an entire hair care line.
The new range will address every hair concern from color protection to scalp care. The line includes three shampoo and conditioner sets (Yes to Cucumbers for color protection, Yes to Carrots for scalp care, and Yes to Blueberries for repair) as well as a lightweight anti-frizz balm and a newly released deep conditioner.
The sulfate-free line is backed by Gretta Monahan, a stylist and salon owner who is well-known for her makeovers on The Rachael Ray Show.
The Yes to Carrots hair care line is available at drugstores starting at about $8 a bottle.