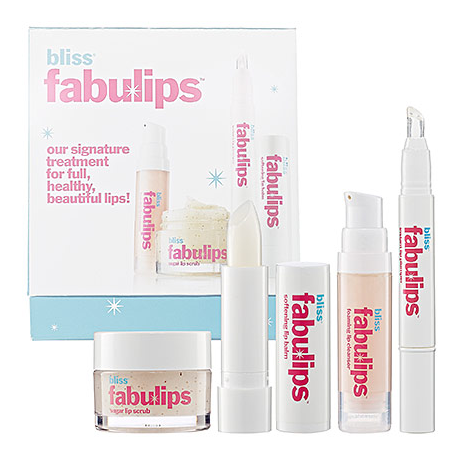 You know how you see the "bestsellers" and "most popular" products in beauty stores, so you of course scoop them up, but then you realize you have no idea how to work them? In "How It Works," we're going to explain to you exactly how to get the best use out of your products, whether they are cult classics or hot off the conveyer belt must-haves. We'll teach you the basics, as well as a few industry expert tips to make sure you're getting the most out of everything you buy.
As we approach the colder, winter air, we can't help but think about how our skin will suffer. Dryness! Flakes! Itchiness! Redness! Basically, we not only have to bundle up to run the simplest of errands, but we're accosted with a host of new skin problems. While you're dealing with those though – don't forget about your lips. Since we'll all be trying out this season's hottest trend of dark lipstick, it's extra important to have soft, moisturized lips winter, and the key is to keep them both exfoliated and moisturized.
There are a lot of products available to help you constantly exfoliate, moisturize (and even plump), but we personally love Bliss' Fabulips because it gives you everything you need all in one neat little package, so you can simply go down the line as you do you nightly routine.
MORE: How It Works: Boscia Konjac Cleansing Sponge
Product Perks: 
Fabulips includes a Foaming Lip Cleanser, Softening Lip Balm, Sugar Lip Scrub and an Instant Lip Plumper all in one kit so you can get your complete soft, healthy looking lips quickly and effectively.
Based off of the treatment that Bliss does in their spa, this package helps to clean, exfoliate, soften and plump your lips – or you can choose to do only some of the steps at a time (i.e. if you really need to exfoliate before you apply your wine lipstick, do that)!
How It Works: 
To correctly use the kit at home, start with the lip cleanser to cleanse your lips.
Follow with the lip scrub by gently dabbing the product on your lips and rubbing it around with a soft wash cloth or your fingertips, and then wash off to remove any dead skin.
Then, apply your softening lip balm to moisturize your lips and finish with the lip plumper to help plump your pout.
Where to buy: Bliss Fabulips Signature Treatment Set, $45, sephora.com