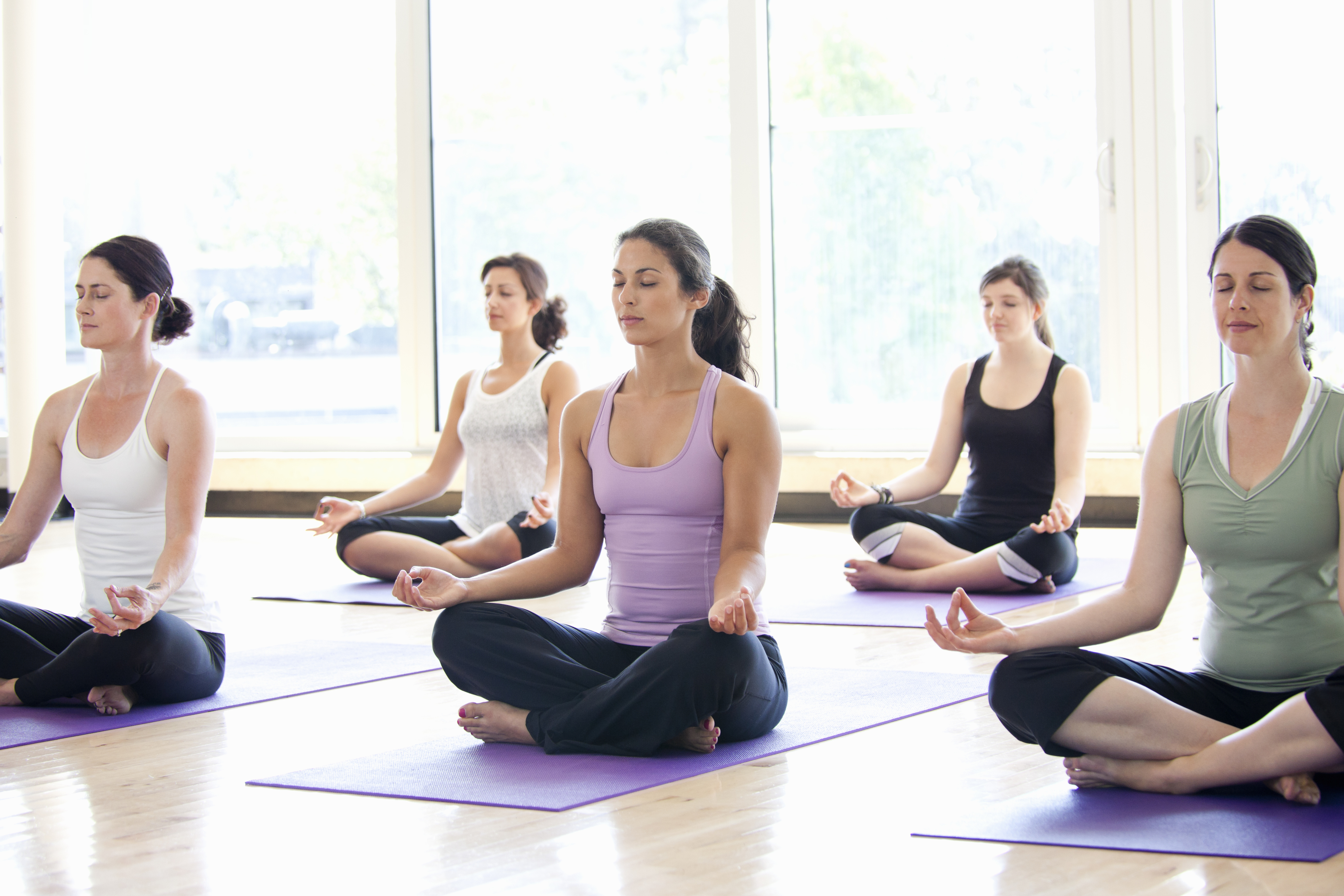 Raise your hand if you're guilty of skipping the gym because you don't want to do your hair. We'll be the first to admit that we've passed on a workout because we already shampooed and straightened our hair that day, and we know we're not the only ones. While there are plenty of tricks to cheat washing your hair after a workout (dry shampoo! only wash the front of your hair! just blow dry your dirty hair!), there's one glaringly obvious solution: Change your workout.
To help you stay on track at the gym, try switching up your workout to one that doesn't make you sweat. This way, you can exercise without worrying about the last time you lathered, rinsed and repeated. Twist your hair up into a bun or ponytail and toss on a headband and you'll be good to go with the workouts below!
MORE: The Most Ridiculous Diets (So You Don't Waste Your Time)
Yoga: Of course, hot yoga will make you sweat, but when you do Vinyasa yoga in a room temperature (or cooler) environment, your muscles will get a workout without needing to sweat.
Weight Training: Whether you train on weight machines or with free weights, you'll build muscle without cardio and your hair won't be effected. Be sure not to overdo it, though. Stick to one muscle group per day (arms, legs, back or core) so that your muscle has time to repair once you've trained.
Mat Pilates: Designed to condition your body for flexibility and muscle strength, pilates puts emphasis on strong, powerful movements done properly, not done quickly. With a lower heart rate than other cardio exercises, pilates won't have a negative effect on your hair.
MORE: How to Not Have a Bad Hair Day After the Gym
Tai Chi: Tai Chi's goal is to prepare you for self defense and body strength, so as you exercise and practice certain moves, your body will get a workout at a slower pace. Because it's built for endurance, not speed, Tai Chi is a fantastic workout when you don't want to wash your hair.
Walking: Many people don't feel like walking is enough of a workout — mainly because we all have to walk every day, anyway — but the benefits of walking for at least 20 straight minutes a day are equal to the benefits of any other cardio workout. To up the ante, hold on to small hand weights as you walk for extra muscle work, all still without sweating.
Barre: A ballet movement workout that works to contract certain muscles rather than have you constantly moving, barre is an elegant way to exercise.
Image via Digital Vision/Getty Images