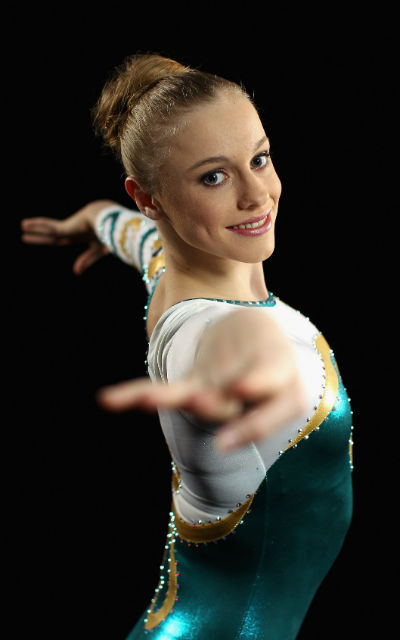 In this industry and society, looking good or "perfect" can be a daily pressure. We've noticed that the Olympic athletes also seem to be feeling this pressure, and are looking more flawless than ever. With perfect hair during competitions and mascara that never runs no matter how many swings on the high bar, we are seeing a trend. According to a new poll taken in the UK, 7 out of 10 women admit to purposefully applying makeup before hitting the gym. Obviously the gym is meant for you to sweat out all of your stress, so makeup isn't exactly the best idea, but if you feel more comfortable with it on (and wash your face immediately after) we're not stopping you!
About 2 out of 5 women say they apply mascara, which is the most popular cosmetic to apply pre-gym. We don't think that's a big deal considering that many of us have taken a minute to spruce ourselves up before going anywhere. And who doesn't like a little waterproof mascara? Many women, about 34% polled, wish to have a flawless face by applying a coverup of some sort and 17% have admitted to getting a spray tan for the gym.
Makeup artist, Rochelle Rae, has created a waterproof makeup line called, "Rae Cosmetics" that is able to survive many of the earth elements like heat and humidity. She works with professional athletes and dancers who want to look amazing during performances and now many women have flocked to her side in hopes that her makeup will work just as well for the gym. 

Even a past Olympian, Desiree Ficker, a Champion Triathlete, wears makeup while working out. She loves products that are,"long-lasting and look great even after grueling competition. The products are not only good for your skin, they stay on and you don't have to worry about constantly reapplying. It's perfect for any woman who gets out there every day and gives it her all."
All of this obviously makes us wonder, have the Olympics and the perfect looking competitors sparked something in women in the UK?  Some people may have a strong aversion to applying makeup before the gym, and others have already made it a habit, but when it comes down to it, whatever you may do, if it makes you feel better, and makes you work out harder, then that's what matters.
[Image via Getty Images/Cameron Spencer]