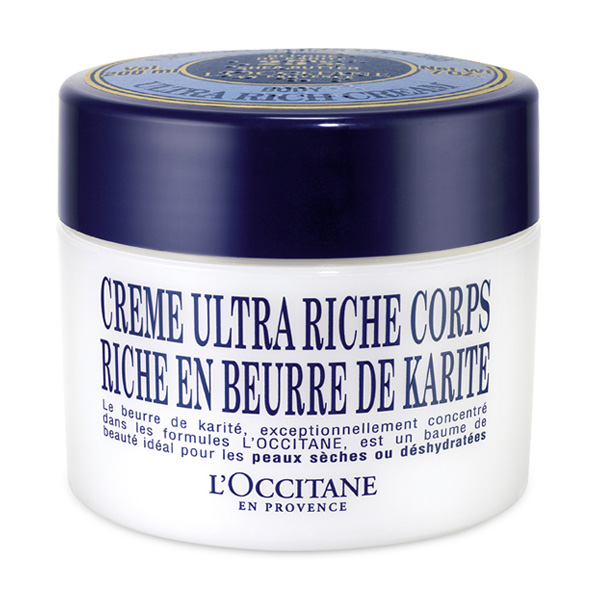 Itchy flakiness, achy windburn, and chapped lips – for those of us who have to contend with cold temps, winter is not a wonderland.
Skin may get slick and greasy during the balmy summer months, but the heat wave can also deliver a youthful glow. The chilly season, on the other hand, may not always be as pleasant as cozying up by the fireplace with a warm mug of hot cocoa.
"As much as we complain about the heat and humidity in the summer months, it's likely that summer is when your skin just plain acts better," explains Dr. Jessica Krant, assistant clinical professor of dermatology at SUNY Downstate Medical Center in New York. "Winter is the opposite. Acne tends to get worse in the fall after the sun goes away, and all those irritations return. It happens because of a combination of two factors: lack of sunlight and lack of moisture in the air."
A simple solution for seasonal dryness may be as simple as slathering on lotion, but Krant also says it's important to take note of how your complexion reacts to the cold before discovering the best defense.
"It's especially bad because when the skin is dry, it's not only flaky, itchy, and red, but the outer cells of the epidermis dry out," she adds. "We care about this because when the cells get dryer and flatter, they lose plumpness, translucency, and the ability to transmit and reflect light. This means dullness. The outer layer of the skin also gets thinner and less full. This means wrinkles."
Fortunately, there's no need to suffer for months to come. Here's how to keep your skin soft, supple, and strong all season long:
Moisturize, Moisturize, Moisturize
Moisturizing may seem like a no-brainer for combating winter, but those with oilier skin tend to think they don't need it because it may only create more gunk on your face. Not true. The right moisturizer for your skin type will help treat and heal parched, thirsty skin and prevent fine lines from becoming prominent. "The habit of applying a bland, fragrance-free moisturizer every single day before heading out into the cold will keep the skin calm, prevent inflammation, and allow it to handle everything you can throw at it," says Dr. Krant. If your skin is oily, make sure the label says oil-free to avoid that unwanted slick feel.
Go Soft on Your Skin Care Regimen
Your body may be shielded under layers of clothing, but those steamy hot showers beforehand can also be drying you out. "Take cool or lukewarm showers," says Dr. Gary Goldenberg, assistant professor of dermatology at The Mount Sinai School of Medicine in New York. Also, look for a moisturizing body wash instead of usual harsh soap. "I would use Cetaphil Restoraderm ($14.99, walgreens.com) or Dove Deep Moisture Nourishing Body Wash ($8.99, drugstore.com)," says Goldenberg. "Apply a moisturizer right after a shower or bath, such as CeraVe Moisturizing Cream ($13.39, drugstore.com) or L'Occitane Shea Butter Ultra Rich Body Cream ($42, loccitane.com). For facial dry skin, I recommend CeraVe PM ($11.39, drugstore.com) or Kiehl's Ultra Facial Cream ($26.50, kiehls.com)."
Don't Forget Sunscreen
Just because the days are shorter doesn't mean you should skip the sunscreen. No matter what season it is, sun rays on exposed skin can still cause damage and promote early signs of aging. "In areas where snow is abundant, there can be significant reflection of the UV radiation off of the snow," explains Dr. Julia Tzu, clinical assistant professor of dermatology at New York University School of Medicine. "Because sunscreen can be drying to the skin, it is important to choose a sunscreen with a built-in moisturizer, or alternatively use a separate moisturizer underneath the sunscreen."
Give Hands, Feet, and Lips Extra Love
"Hands have fewer oil glands and tend to get dryer with temperature changes and frequent washings," says Dr. Marina Peredo, associate clinical professor of dermatology at Mount Sinai Hospital in New York. Peredo advises to use a milder cleanser and avoid hand santizers as any alcohol-based product will dry you out. "Protect lips with lip balm and avoid licking them," she warns. "Saliva is an irritant and will dry out the lips even more. And don't forget looking for a product with broad spectrum UVA/UVB sunblock, especially when outdoor skiing."
For more tips, visit Fox News Magazine.
More from Fox News Magazine:
We Tried it: The Organic Oxygen Facial
Can Rosehip Oil Give You Supermodel Skin?
DIY Hair Extensions: Three Easy Styles