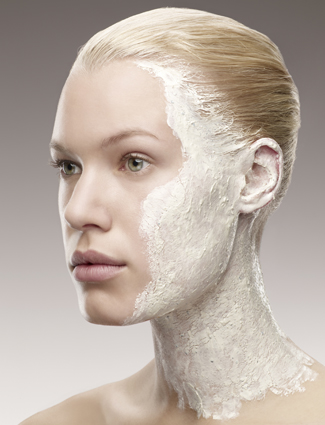 Colder weather undoubtedly means dry, problematic skin. While most of us have already heard that we should avoid hot water in the shower (although really — who can resist when the temperature drops?), there are other tips that only a pro can know. Dr. Elizabeth Tanzi, co-director of the Washington Institute of Dermatologic Laser Surgery, shares some of her skin secrets.
Parched Skin
Skin dries out in winter thanks to low humidity in the air combined with indoor heat. To keep dry, flaky skin at bay, Dr. Tanzi says to use a thick moisturizer with shea butter or petrolateum immediately after getting out of the shower to help lock in hydration. On the face, avoid harsh retinoids and glycolic acid in favor of moisturizing ingredients like hyaluronic acid, shea butter or ceramides. Exfoliate every other day with either a Clarisonic brush or washcloth – and a humidifier in the bedroom in a must!
Chapped Lips
The biggest winter catch-22 is chapped lips that get worse when you lick them. Tanzi recommends lip balm formulas that contain dimethicone or petrolateum.
Cracked Hands
I can't tell you how many times I see people cough or sneeze onto their hands only to put those same disgusto hands back on the hand rails. It's no wonder I stock up on hand sanitizer in the winter, although Dr. Tanzi says this is the one major reason hands gets chapped and cracked in the cold weather months. The solution? Use gentle products, like Cetaphil cleanser, to wash hands. Before bed, smear on Vaseline or a rich hand cream and cover hands with cotton gloves overnight.
Flaky Scalp
Flaky scalp is just a variation of dandruff, which typically gets worse in the winter. Snow should fall from the sky, not your head, so try using dandruff shampoo, and if that still isn't enough, visit your dermatologist for a scalp solution prescription.
Rough Elbows & Heels
Elbows and heels don't always get the same TLC as they do in the summer, so don't forget to exfoliate. Dr. Tanzi recommends a cream with urea (an ingredient often found in heel creams); apply overnight on a regular basis. Use a pumice stone or washcloth to gently remove the dead skin. Finally, follow up with a moisturizer.
Itchy Legs
The constant switch between cold weather outside and toasty temperatures inside is incredibly drying to the skin. Avoid the "winter itchies" by taking only one bath or shower a day and skip using soap or body wash on your legs. Slather on a thick moisturizer as soon as you step out of the shower.
What winter skin woes are you most worried about?