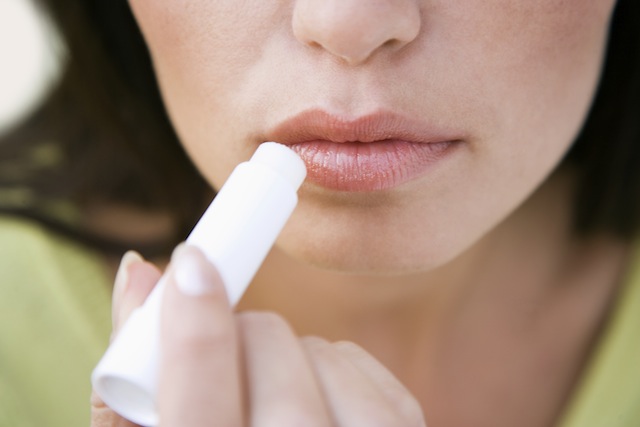 Winter is no fun for our skin – most of all our lips. If you want to have soft kissable lips in time for Valentine's Day, these tricks just may help get the job done.
Get a Humidifier
Often hair concerns keep us from getting too close to humidity. When winter dryness attacks, we may need to rethink our game plan. Dry air leads to painfully cracked lips. Releasing moisture into the air should increase your comfort level in no time.
Don't Lick Your Lips!
To winter-proof your lips, avoid licking them – licking your lips will just make your lips more dry and chapped. "Scrubbing or biting off skin flakes is another common mistake, which may cause bleeding and may further irritate the lip skin. Your lips need a consistent use of a protective balm. Look for ointment-based products containing ingredients such as cocoa butter, vitamins A and E, lanolin or beeswax. They will help smooth and repair broken skin. Drinking plenty of water will keep you more hydrated overall and help prevent chapped lips," says Dr. Roshini Raj, Celebrity Doctor, Author and Media Personality.
MORE: 15 Reasons Why Winter is the Worst For Your Looks
Exfoliate Lips Daily
Beauty & Wellness expert Shiri Sarfati shares a great DIY lip scrub recipe. "Create a sugar exfoliation, mix sugar with olive oil and massage lips. Remove with damp cotton. Sugar performs physical exfoliation of the dead skin cells, so lips become smooth and added bonus – it tastes sweet!" If you don't have the time make your own scrub, simply use a soft bristled toothbrush to gently exfoliate lips and follow with a petrolatum-free lip salve. Look for lip balms made with natural vegetable oils and butters including cocoa, mango and shea and formulas high in Vitamin E.
Always Use Lip Balm
Since you ingest about 70% of the product put onto your lips, opt in for an organic, natural, lip product. You'll feel good about using it and you can apply it every 20 minutes – if you're not following step 2 (i.e. keeping your tongue in your mouth!).
Cracked, dehydrated, chapped lips are one of the most painful, uncomfortable effects of cold temperatures and low humidity. While you might be drawn to lick lips to add hydration, this can only dry them further since saliva contains enzymes that draw moisture out of the skin.  Look for ones that contain Aloe, Peptides, Yucca, Vitamins A, C, E or Green Tea Extract," says Dr. Marina Peredo, a board-certified dermatologist.
Dress For the Weather
Cracked, chapped, dry lips usually start when the lip area gets dry. This can be from the elements, such as wind, cold temperatures or sun burn. "During the winter months always keep lips hydrated and cover your mouth with a scarf when out in the elements," says Gary Goldfaden, M.D., dermatologist and creator of GOLDFADEN MD products.
Image via The Image Bank