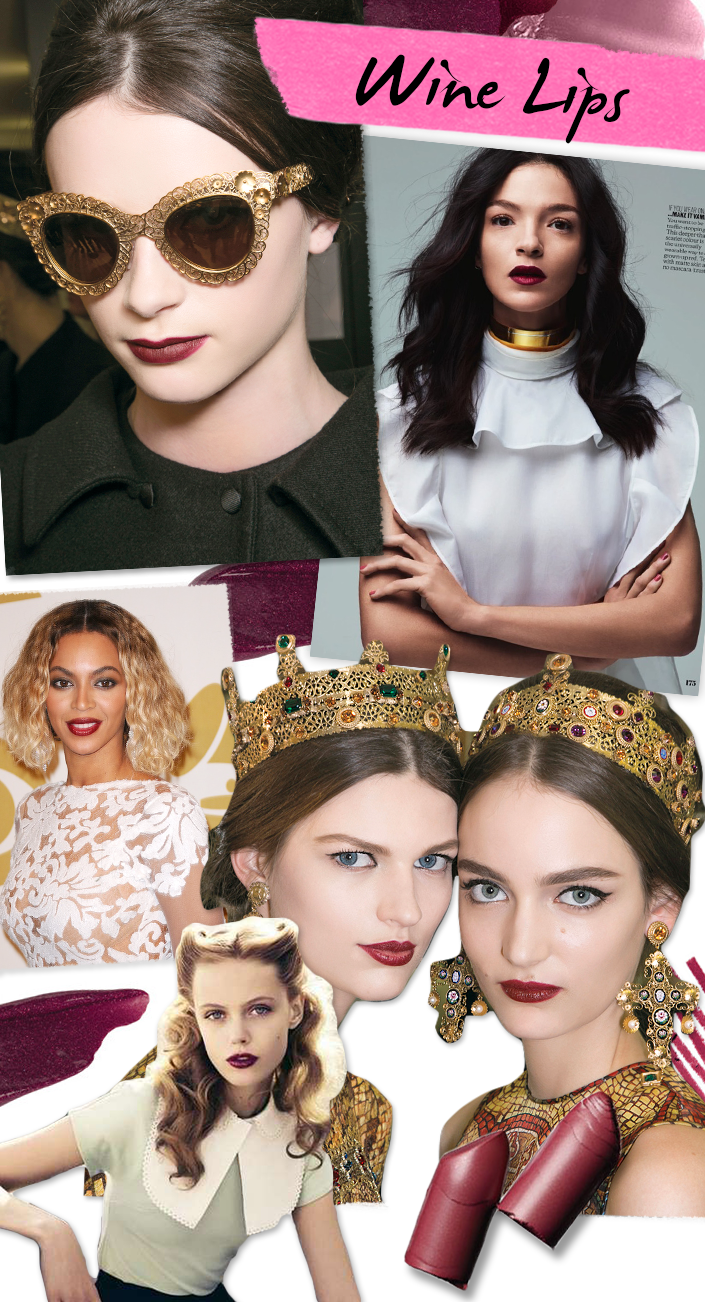 The wine lip is not a new look by any means, but now that it has proved it's staying power we obviously all want in on the trend. After being spotted at fashion week on the runways at shows like Zac Posen and Dolce & Gabbana, celebrities won't stop wearing the shade. Most recently, Beyonce stunned at the Grammys with a wine lip color, but we often spot the hue on ladies like Lorde and Lily Collins as they like to contrast their fair skin tones.
MORE: Mood Board: Platinum Hair
While you certainly don't need to have fair skin to wear this bold lip color (that's what we love about it, it works on everyone!) you do need to have a bit of gutso and a few application tips. Always exfoliate your lips before applying a dark shade, and fill in your lips with a dark lip liner that matches the lipstick shade you'll be applying. Then, apply your lipstick. You can also blot your lips with a tissue softly and dust with a light powder, then reapply – this will help give your color some staying power!
Runway Images via Imaxtree; Celebrity Images via Getty Images