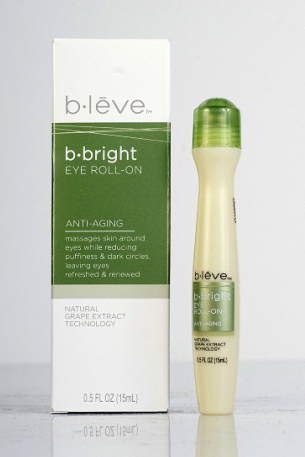 We all love a glass of wine (or two) at the end of a hard day, and today, February 18, is National Drink Wine Day, and we're all about celebrating. Not only does wine taste great, but it gives us a dose of resveratrol. This fabulous antioxidant is found in red grape skins, but we'd need to drink a lot to have enough to age more slowly. Of course, you can just wear the reservatrol, instead.
Check out some of our favorite ways to embrace wine—other than drinking it, of course:
Spa treatments
Wine Wrap
The Park West Hair Design and Spa nestled on the shore of Canandaigua Lake boasts a wine wrap that brings out the best in the Finger Lakes farm-to-table movement. The tantalizing body wrap treatment utilizes the powerful antioxidant and exfoliating properties of local grapes. The wine wrap is the perfect treatment for sun damaged, dry and aging skin. It removes dead skin cells, is deeply hydrating and fades age spots due to over exposure to the sun.
Grape Seed and Cherry Bark Scrub
With powerful antioxidants inherent in grape seed and cherry bark, this exfoliating treatment at Sense Spa at CordeValle smoothes and nourishes the skin and is followed by a grape seed vanilla body butter massage. Skin will be noticeably softer and more vibrant.
Cabernet Grape Pedicure
Enjoyers of this pedicure soak in Mecca Gym and Spa's will slough with their Cabernet scrub and sip on a glass of Cabernet wine while the staff polishes and gets feet looking great.
Products
Laura Geller Beauty Color Enriched Anti-Aging Lipstick ($21, ulta.com)
Fortified with resveratrol and Hyaluronic Filling Spheres, this creamy, wine-scented lipstick helps smooth the appearance of fine lines, making lips appear more voluptuous and youthful-looking. 

b-lēve's b-bright Anti-Aging Eye Roll-On ($14.99, b-leve.com)
It stimulates circulation in the delicate eye area to reduce dark circles and puffiness. The natural grape stem cells help reduce fine lines and heal damaged skin cells while essential nutrients reinvigorate surface cells. 

Tone Vino Moisture Body Wash with Crushed Grape and Shea Butter ($4.99, drugstore.com)
Vino Therapy, derived in France in the late 80s, uses the ingredients in wine for moisturization and antioxidant properties. This body wash smells intoxicating (we couldn't resist!) and revives and hydrates skin with notes of crushed grapes, luxurious shea butter and a well-balanced blend of vitamin E.  

Resvology Age Corrective Eye Cream ($89, resvology.com)
We all want to turn back the clock. Make sure to be on top of your anti-aging regime from the start. We are loving this targeted anti-aging eye cream. It's super hydrating, brightening and we're convinced the world is prettier through vino-eyes.


Read more: Yup, You Can Use Wine in Your Bath