If you curl or straighten your hair on a daily basis, you'll probably agree that an iron holder can be a life changer. It isn't easy having to balance your brush, heat-resistant spray, and flat-iron/curling iron—all without damaging your table surface. For that reason and more, we're newly obsessed with Le Angelique's Heat-Resistant Hair Iron Holder ($19.99, Leangelique.com), that balances your iron when you need to take a break.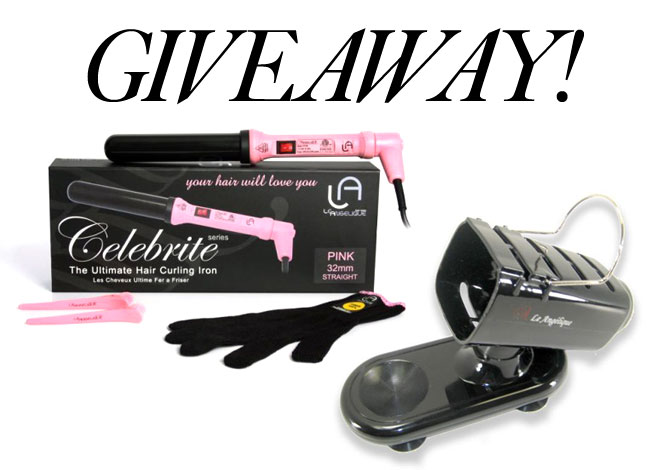 That's why we're thrilled to be giving away both the iron holder and  Le Angelique's 32mm Barrel Clipless Curling Iron this week. The 1 1/2-inch curler distributes heat evenly, preventing frizz and heat damage,  all while creating silky shiny locks.
Enter to win by liking Le Angelique on Facebook and by letting us know which celeb's curls you envy most in the comments section; we'll choose one winner at random. Good luck!
For complete official rules, click here.