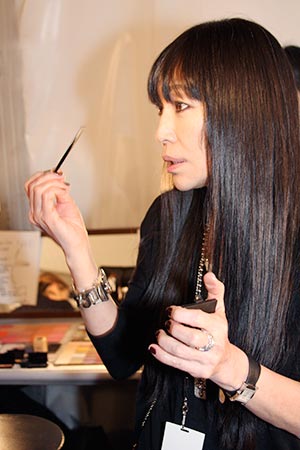 Nars makeup artist Ayako Photo: Nathan Bush
While it's not uncommon for a designer to have a model as a muse, it is a bit unique to see them basing their entire runway beauty look on said muse. Apparently Phillip Lim was so taken with model Tao Okamoto, he instructed lead stylist Odile Gilbert to make ALL the models in the show look just like her.
Gilbert fitted each model — besides Okamoto, of course — with a short wig, which was then snipped into a replica of her mushroom-shaped hairstyle. Bangs were long and eye-grazing and texture was organic.
Nars makeup artist Ayako wanted to create a "poetic, sensitive and mysterious" makeup look that she called "like a girlfriend of Mick Jagger."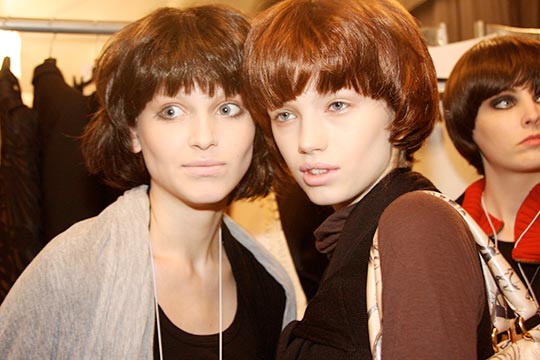 Photo: Nathan Bush
She lined the undereye with Danceteria, a soft peachy-gold cream pencil, and covered lids with warm golden eye shadows. Lim instructed her to make eyelashes "Ayako-fied," so she used mascara on top and bottom lashes and applied long, wispy false lashes on bottom lashes only.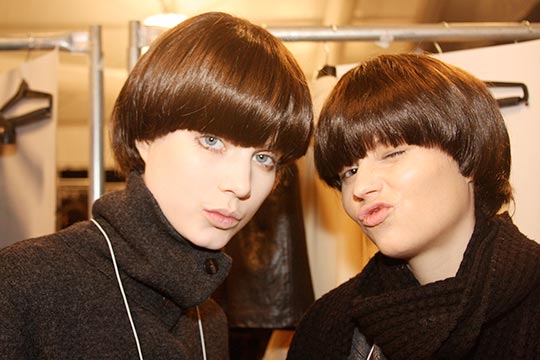 Photo: Nathan Bush
Skin was covered with a sheer matte foundation, which Ayako liked because it was more youthful looking than an opaque matte and lips were washed out with concealer.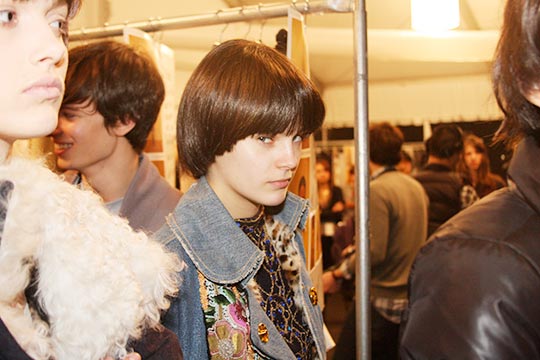 Photo: Nathan Bush