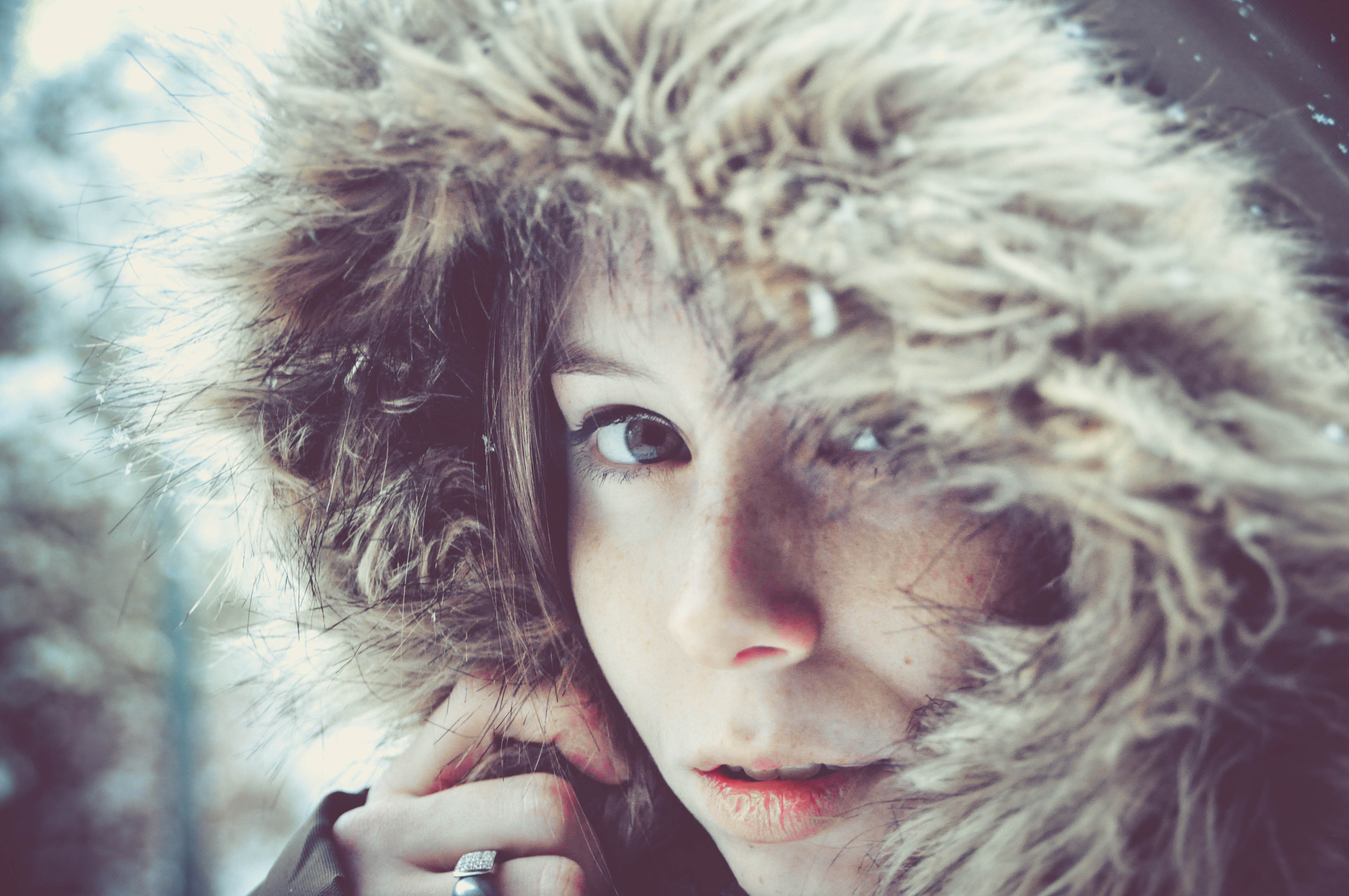 We're all for sweater weather, but the freezing winter temperatures take things to a new level. Getting out of bed in the morning is practically impossible and having the desire to do anything that requires you to go outside is just not going to happen. Besides just wanting to curl up with a cup of tea and a Netflix series to hibernate until spring, the winter makes us want to pretty much give up on our beauty routines. Dry skin, hat hair, and cracked lips just aren't cute. We know you can relate, so we've put together a list of 15 reasons why winter is the absolute worst for your looks, below.
1. Your nose will always be red. If you're also sick, your nose will be red and dry.
2. Unless you compulsively are putting on hand lotion, your knuckles are dry, cracked and, in severe cases, bleeding.
MORE: 1o Best Mini Hand Creams to Beat the Cold
3. Static. All over your hair.
4. Also, hat hair. Good luck with that.
5. Try as you might to take a cute picture of your manicure for Instagram, your dry cuticles will ruin the 'gram.
6. Matte red lipstick looks good for all of two minutes before your lips look drier than a prune.
7. The minute you walk outside on a cold, windy day, your eyes start watering. See you later, mascara.
8. Don't look down at your legs. Just don't do it.
9. Ditto for your feet. Save yourself.
10. Considering you're likely sick for a portion of the winter, there goes your chances at looking cute.
MORE: How to Look Good, Even When You're Sick
11. If you so much as lick your lips, they dry out. Hoard as much lip balm as you can everywhere possible.
12. Wind burn. It's a thing.
13. All you ever want is carbs and comfort food, which will make you look tired basically all the time.
14. There's just no way powder foundation is happening without looking dry.
15. Just after you finishing blow drying your hair, you walk outside and get snowed on. What a waste.
Image via Joilen van Onna/Getty Images