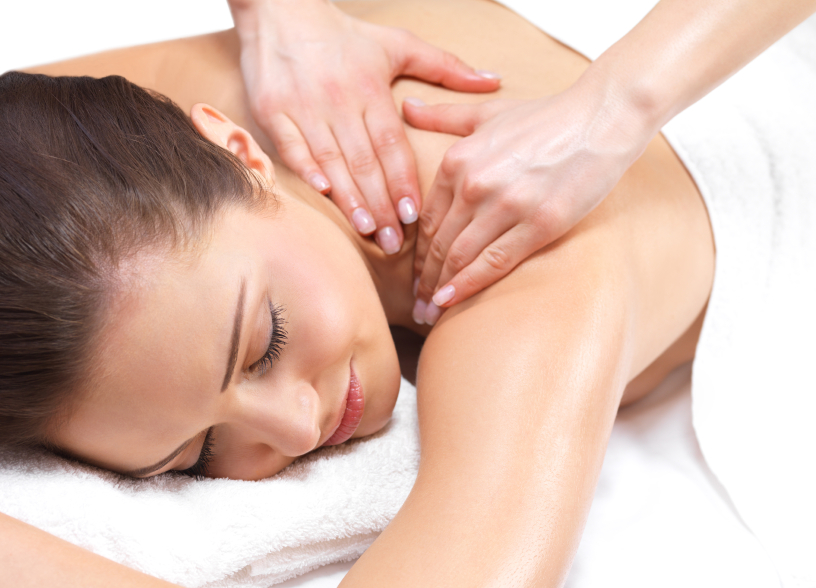 We all love massages because they feel absolutely incredible. It's more than just that, though — they are actually pretty incredible for us. They are great for our health and pain-management and flexibility, but they have some awesome beauty benefits as well.
"We all know how fabulous our bodies feel after a great massage, but studies have shown that the positive benefits for our skin, hair, overall mental health and stress management are off the charts as well!" says Amanda Gabbard, beauty expert and makeup specialist at the Guerlain Spa in the Towers of the Waldorf Astoria New York.
MORE: 10 Things No One Ever Tells You About: Getting a Facial
Weight loss: Massage is known to increase mobility and speed recovery from overdoing it at the gym. "The natural form of therapy also improves circulation and the supply of nutrients to the muscles.  After muscles are exercised, vital nutrients must be supplied to them so that they can recover and rebuild themselves," says Colleen O'Conner, licensed massage therapist and franchise owner of Elements Massage in Louisville. Massage maximizes the supply of these nutrients and oxygen through increased blood flow, which helps the muscles grow and burn more calories. All that circulation and lymphatic drainage is great for fighting dreaded cellulite, as well!
Better hair: Great for both men and women, weekly massages to the scalp also promote hair growth and health. "It also helps with blood flow that can decrease dry scalp, itching and dandruff. This can easily be done twice a week while washing hair in the shower," says Gabbard.
MORE: Fake It Until You Make It: Glowing Skin
Glowing skin: Massages and therapeutic body treatments don't just pamper and relieve stress – they help improve circulation which enhances your skin's glow. Blood flow increases significantly during a massage and plumps tired skin immediately. "Massages create glorious lymphatic drainage results that can add incredible vitality and glow to dull complexions," says Gabbard.
Improved sleep: You may have a great night's sleep after an hour of restorative yoga, and you will from massage for the same reasons. We've all dozed off on the massage table a few times. We're relaxed, our blood is flowing better, and our tensions have been eased — a recipe for some fabulous beauty sleep!
Image via Istock