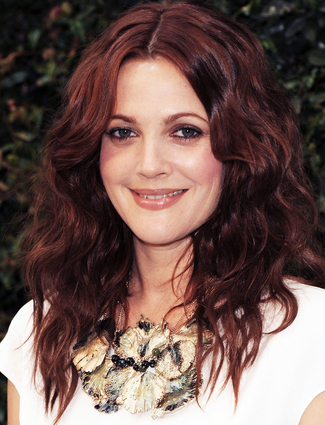 Photo: Getty Images
Although we usually see her on Cover Girl commercials, Drew Barrymore has a new project she's working on that has us a little confused. It seems Drew has come out with a wine, Barrymore Pinot Grigio, slated to go on sale next month in New York.
Try A Girls' Night In For A Healthier You

We find ourselves a little perplexed by the actress' latest business venture, mainly because this is a star who was in and out of rehab at the age of 13. Should someone who is known as a rehab success story be promoting drinking (or drinking at all)?
Whether or not she still battles addiction, addiction experts like Dr. Drew argue complete sobriety should be the goal, and that includes a glass of wine every now and then. On the upside, this wine launch will be a great indicator as to whether she is pregnant or not. Will we see new photos of her drinking at press events or not?
Although the wine is already winning awards (it received a medal at the French Le Challenge International du Vin), we think Drew might be better off sticking to makeup promotion.
What do you think of her latest venture?