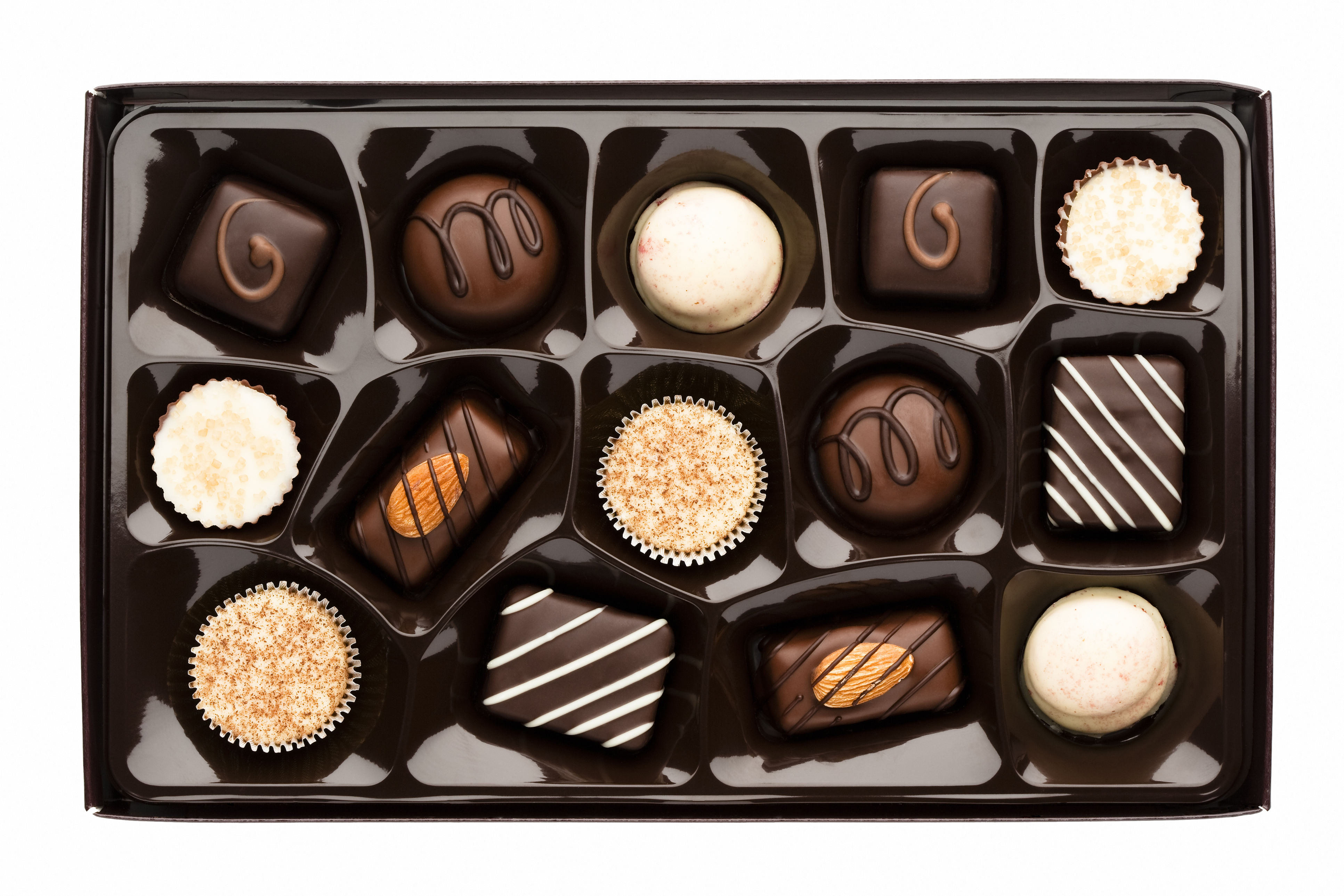 We're given a lot of reasons to avoid chocolate — the sugar, the calories, etc. What you may not know is that there are many reasons not to avoid it. It's great for your skin, hair, and your taste buds!
Anti-aging: Chocolate has two potent anti-aging ingredients – caffeine and antioxidants. "The caffeine in chocolate is great for the skin because it stimulates circulation and improves blood flow, invigorating the skin cells, increasing firmness and slowing the aging process," says  Kim Schanzer, co-founder of Pulse Laser Skin Center. 
MORE: The Many Beauty Benefits of Vitamin C
Hair help: Remember how chocolate is great for circulation? Well, that includes circulation in your scalp. By increasing blood flow to your scalp, it helps your hair grow and can help fight against hair loss! That's alone is reason to indulge —even if it wasn't so delicious.
Also, "Chocolate is rich in vitamin A (antioxidants, thickness, strength), riboflavin (B2 = growth), thiamine (B1 = shine, strength, growth), potassium (stimulates growth), phosphorus (prevent hair loss), magnesium (strength and growth), so chocolate can leave hair strong and glossy," says Scott-Vincent Borba, Creative Director of Toppik.
Hydration: "Chocolate contains healthy fats, such as shea and cocoa butters, which help to moisturize the skin while also acting as an anti-inflammatory," says Marisa Martino, esthetician and co-founder of SKINNEY Medspa.
Acne control: Dark chocolate contains the mineral Zinc. "Zinc helps control the production of oil in the skin and helps control stress hormones that may contribute to acne," says  Carina Sohaili, the founder of Vibrant Healthy Life and a board certified celebrity nutrition and health counselor.
MORE: 101 Best Tips for Clear Skin
Sun protection: "Not only is pure, organic dark chocolate a crave-worthy treat, it also provides several health benefits, especially when it comes to your skin. Each morsel is rich in vitamins, minerals and antioxidants that have been proven to protect skin from UV rays and improve hydration," says Bridget Kelly, a nationally recognized expert injector and physician's assistant in aesthetics who specializes in the treatment and care of aging skin.
Radiant skin: Get your chocolate fix. If you're craving chocolate, the darker the better. "The flavonoids in dark chocolate mimic the effect of estrogen on the skin. This helps calm irritation and boost collagen production in your skin," says Hormonal Wellness Expert and VENeffect Anti-Aging Skin Care Co-Founder Dr. Rebecca Booth.
Beautiful smile: Ignore everything you learned as a kid about the dangers of chocolate. (Well, except the waistline part.)  "Dark chocolate contains theobromine, a compound that hardens your tooth enamel, lowering the risk of cavities," says Sohaili. So much for being bad for your teeth!
Image via Digital Vision/Getty Images