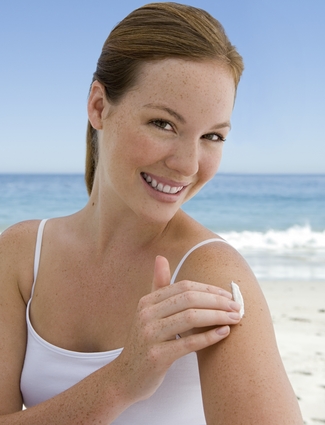 Photo: Lester Cohen/Getty Images
It's that time of year again. When the sun comes out and the SPF goes on. We talked to celebrity esthetician, Renée Rouleau (www.ReneeRouleau.com) and got the scoop on picking your perfect sun screen. Renée's #1 rule of sun protection? "It should be worn 365 days a year. Rain or shine. It's actually those times when you don't think that you're getting sun (because you're not tanning), that you are actually being exposed to too much UV damage," she explained. Read what else she had to say about picking your perfect SPF.
Protect Your Hair From Sun & Surf At The Beach
Picking Your Perfect SPF
If you shy away from sunscreen because of oily, acne-prone skin, try one of the many new products developed specifically for sensitive complexions. Use a lightweight, gentle sunscreen with Zinc Oxide. It's chemical-free, offers excellent UV protection and tends to dry to a matte finish. Look for formulas with at least 5% Zinc Oxide as they won't clog the pores, feel heavy or cause irritation or rashes. A great buy is Renée Rouleau Daily Protection SPF 30, which contains 7% Zinc Oxide.
For the athletic, on-the-go girl who doesn't have the time to think about her moisturizer, invest in mineral powders with SPF. These anti-aging formulas, like those from ColoreScience contain powerful UVA/UVB protection in a portable, sweat-and-water resistant formula that is talc-free, dye-free and fragrance-free. By dusting yourself with an easy to apply powder, the SPF blocks damaging UV rays, which are the number one cause of premature aging in the form of wrinkles, lines and brown spots.
If you're one of the lucky chicks who has been blessed with normal skin, an SPF of 15 is the absolute minimum you should be wearing. Make sure your daily sunscreen is broad-spectrum, UVA/UVB, which is pretty much standard these days. In Laymen's terms? It means you're protecting skin from sun burn (UVB) and from rays that lead to wrinkling and sun spots (UVA).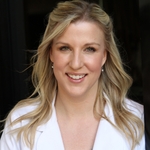 Celebrity esthetician, Renée Rouleau has built her skin care expertise over the last 25 years by working with women and men of all ages in their quest to attain healthy, glowing and flawlessly beautiful skin. Rouleau (pronounced Roo-LOW,) is a Dallas-based expert with two Texas skin-care-only spa locations who also regularly travels to LA and New York City to cater to an impressive VIP clientele. Celebrity fans of her exclusive skin care lineinclude Demi Lovato, Katie Cassidy, Jessica Simpson and Lisa Rinna. Her website is www.ReneeRouleau.com