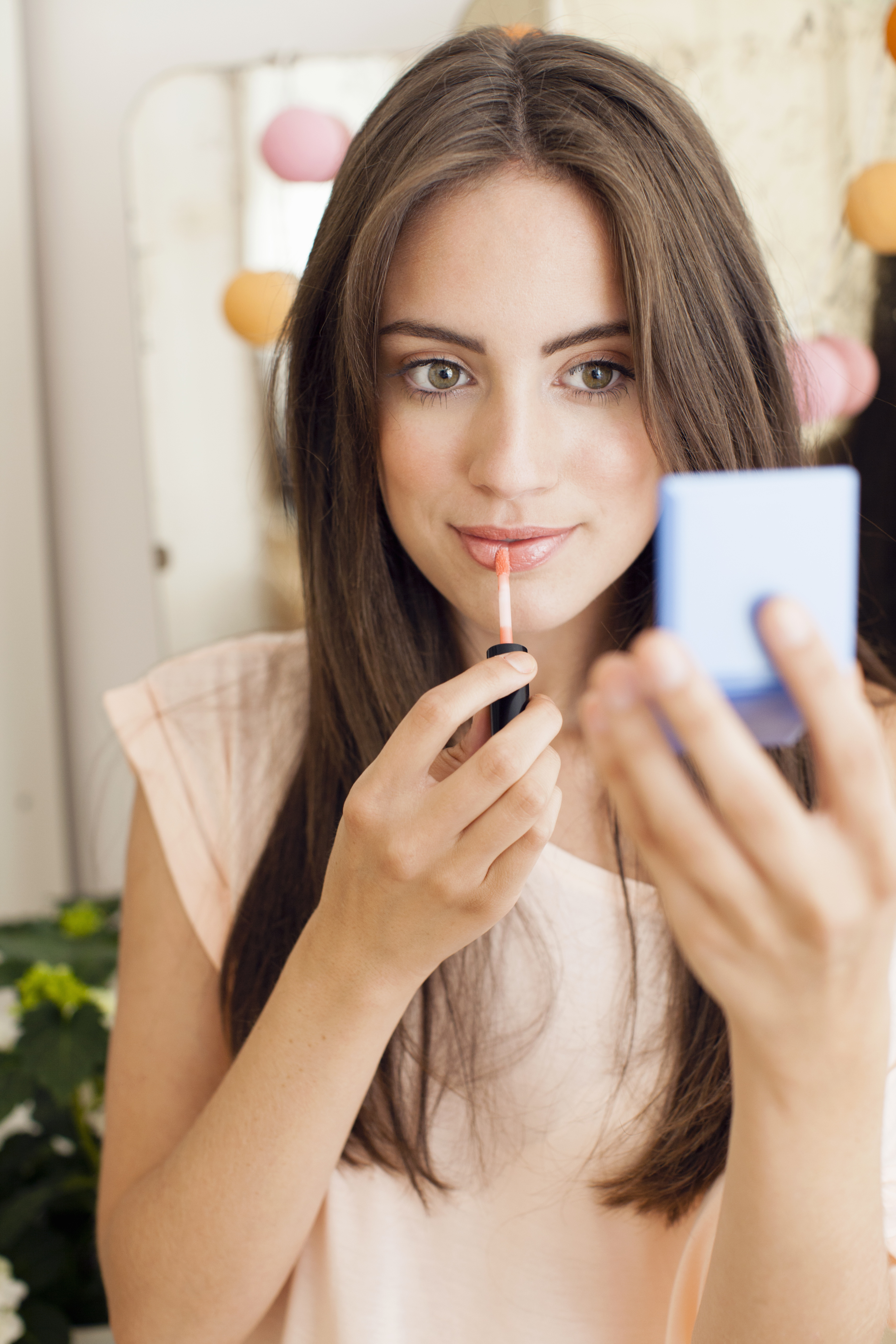 Some days makeup is more of an annoyance than a necessity. Days spent going to the gym, running errands and relaxing on the couch are low key, makeup-free days that we all love and live for. However, there are some times when leaving the house without makeup is just not an option. We all have those moments when looking and feeling like our most confident self in a must, so if that means putting on an extra coat of mascara that morning, then an extra coat of mascara there will be. Below, we've outlined 10 times in life you shouldn't be caught dead without makeup. Start preparing now.
1. Running into an ex: Seeing an ex is always uncomfortable and a little bit painful, but if you look amazing while its happening, you'll walk away smiling, and you may even inspire a pang of regret from said ex. Looking good is the best revenge.
2. Going on a job interview: Interviewing for a job can be intimidating, so anything you can do to bring your best self to the interview is a plus. Looking and feeling your best will surely translate and hey, maybe you'll even get the job! Be sure to steer clear of the red lipstick and mega lashes, though. Too much makeup is just as bad as no makeup at all in this situation.
MORE: 6 Times You Should Wear Lipstick (And 4 Times You Never Should)
3. Seeing your frenemy: Let's be honest, you don't want to give your frenemy anything else to talk about behind your back. If you know you'll be at the same party one night, make sure you feel your best.
4. Hanging out with a new crush: Spending time with a new crush is fun, exciting and definitely nerve-racking. Swipe on some mascara and flutter those lashes and you will be simply irresistible.
5. A presentation at school or work: We don't know about you, but we don't exactly enjoy talking in front of large groups of people, so when we know we have a presentation coming up, we prepare accordingly. Give yourself a matte finish to combat oily skin, and put on a lip stain to have a flush of color.
6. Picture day: Unless you want to be stuck with a horrendously unflattering photo ID for years to come (or however long you plan on working at a company or going to a school), we suggest spending the extra five minutes putting on makeup that morning.
MORE: How to Take a Selfie: 10 Lessons We Learned From Amanda Bynes
7. Getting your license: Same rule as above applies. Coming across a decent license photo is an extremely rare thing to find, so to prevent your picture from looking seemingly terrible, put on that eyeliner and blush.
8. Attending a party, alone: Flying solo at a party can be tough, so to give yourself a confidence boost and turn yourself into a social butterfly rather than a wallflower. Go for some dazzling eyeshadow or a bold lipstick!
9. First day of school or work: You want your coworkers and classmates to see a smart, confident and powerful person on your first day, so wear makeup that works accordingly. Putting your best foot forward at the beginning of a new chapter in your life will make things much easier.
10. Meeting the parents: First impressions are everything, especially when it comes to meeting your loved one's parents. If you look good, you will feel good, and hopefully the parents will like you too!
Image via Lilly Bloom/Getty Images