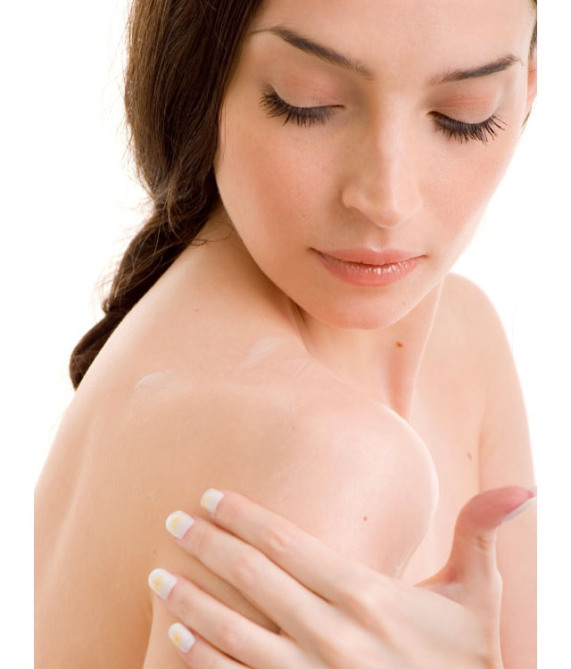 Ugh, seasonal allergies. Honestly, we all know that April showers bring May flowers, but do they have to bring insane allergies, puffy eyes and constantly running noses with them? Besides turning us into sneezing factories, allergies can wreak havoc on our looks.
We turned to one of the industry's top specialists, Macrene Alexiades-Armenakas, MD PhD. and Director of Dermatology and Laser Surgery Center, to get the 411 on what seasonal allergies can do to your skin and how to handle the itching, sneezing and discomfort of allergy season.
Beauty High: Many women and men suffer from common allergies during the spring and summer. How can these allergies affect your skin?
Dr. Macrene Alexiades-Armenakas: Seasonal allergies cause the skin to swell and take on a yellowish hue due to the seepage of serum from the bloodstream into the skin. As a result, your eyes can become puffy and, in some cases, skin can become red and flaky.
Can you have seasonal skin allergies? What can you take to help the symptoms?
Seasonal allergies are due to pollen, which becomes airborne in spring and summer, so it can affect any part of the body, including the skin. I recommend allergy sufferers take quercetin as an herbal remedy or Allegra as an antihistamine to relieve symptoms.
Is it possible to develop allergies to products or allergic reactions to certain cosmetic ingredients during allergy season?
When your skin is compromised (i.e., red and flaky), you can develop reactions to topical cosmetic ingredients, so you'll need to focus on building up the skin barrier. I'd recommend seeing your dermatologist; I've found that a prescription to EpiCeram as a barrier builder to be particularly effective.
Do you recommend avoiding any skincare or beauty products when suffering from seasonal allergies?
If you suffer from seasonal allergies, I recommend that you avoid products that contain fragrances and/or toxic preservatives such as parabens and/or propylene glycol. These are high on the list of allergens that can irritate your skin.
Image via iStock
More Expert Skin Care Tips From Beauty High:
8 Expert Skin Care Tips to Know Before Spending Time in the Sun
101 Best Tips for Clear Skin
5 Tips for Clear Skin From Wellness Expert Dr. Lipman