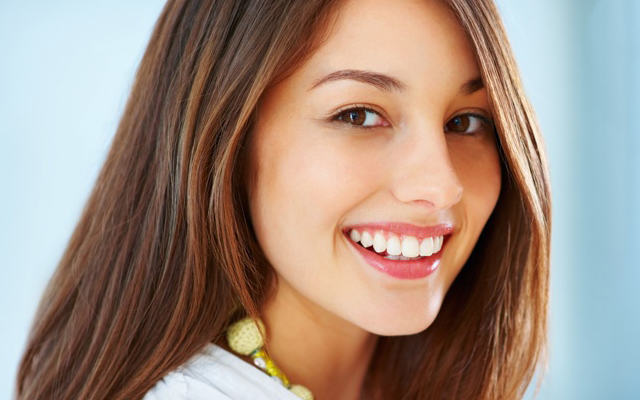 It's no secret that the teeth-whitening industry is a booming business. Anyone can walk into their nearest pharmacy and discover rows of whitening pastes, strips and even pens – all for less than 50 bucks. So why on earth would anyone leave the comfort of his or her home and spend a pretty penny on an actual whitening treatment at a proper dental office? BECAUSE THE DRUGSTORE ONES DON'T WORK AS WELL.
Let's get one thing out of the way: I'm vain. I've tried every teeth-whitening process under the sun, and I haven't quite found the perfect fit. That's why when I heard about Smile Arts of NY through Lifebooker, I decided to give it a go.
Read on to learn about my experience:
What You Need to Know Before You Go: 
 This takes a little over an hour, so plan accordingly.
Make sure you don't have super sensitive teeth  — this isn't for you if you do.
They encourage you have a dental appointment prior to your session to reduce existing plaque and tartar.
Have your morning coffee before you go, because you can't have any for 48 hours following the procedure.
If you have severe anxiety about sitting still with your mouth propped open for an hour, again, this probably isn't for you.
It works.
What I Learned About Smile Arts Teeth Whitening:
The staff is beyond friendly and accommodating – they even have Apple TV so you can watch your favorites shows during the whole shebang. Naturally, I watched my favorite, naughty Upper East Siders.
You get to wear these cool orange glasses the whole time, so the brightening light doesn't blind you.
My teeth were a little sore afterwards, but nothing unbearable.
You can't consume dark food/bevs for 48 hours after the process, and they give you a really funny list of foods recs (read: white gravy, pancakes with white syrup and white bread with no crust.
Fettuccine Alfredo is a perfectly acceptable lunch for 48 hours.
Who Should Have It Done:
Those with thick enamel – i.e. not very sensitive teeth.
Those who can sit still in a dentist's chair for over an hour.
Those who aren't afraid of light beams.
Those who can avoid coffee for two days.
Those who are as equally vain as I am.
What The Process Is Like:
First, you get a quick polishing session. For me, this was the worst part.
Then, you undergo three 15-minute Zoom light sessions wearing the gel-filled rubbery retainer.
If you have sensitive teeth, they advise you do two 15-minutes sessions and promise you'll still see results.
 How Long Does It Take:
How Much Does It Cost:
Each place varies, but luckily for you we have an exclusive Lifebooker deal to offer you in NYC, SF and LA:
NYC:$99 at Smile Arts of NY
LA: $89 at Complete Dental Centers
SF: $179 at Bonita Dental
Image Courtesy of Lifebooker