With spring break, vacations and warmer weather going on right now, a lot of us are heading to the beach to get a little fun in the sun after a long dreary winter. A recent trip to Miami had me a bit dumbfounded at the makeup choices I was seeing on the sand. There is definitely makeup you should not wear at la playa and some gals are not getting it.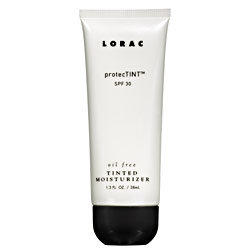 First and foremost, a full face of foundation is not okay in the sun. It looks heavy and artificial and you can't reapply sunscreen over it. Better to apply a tinted moisturizer with a high SPF if you want a hint coverage but still look like you aren't wearing anything at all. This way you will stay protected as well. Go for Lorac ProtecTINT SPF 30 Oil-Free Tinted Moisturizer.
Eye shadow and eye liners don't make the cut at the beach either. Keep eyes simple and clean looking. Make sure your brows are plucked and groomed because the bright sunlight will show every stray. Just slick on some waterproof mascara so you can have a fabulous frame to your eyes that won't run down your face if you decide to go for a swim.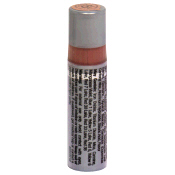 For lips, I prefer to see women wearing tinted lip balms instead of heavy lipstick that looks oh so wrong and overdone. Make sure you choose balms that contain SPF too so your lips won't get burnt. Neutrogena Moisture Shine Tinted Lip Balm SPF 20 has a higher level of protection and feels soothing when applied.
Lastly, stay away from dark nail polish on hands and feet. Although bold dark polish is a big trend right now, seeing it on the beach looks gothic and scary. Stick with naturals or brights that look great with bronzed skin. Artificially bronzed that is! Get a light spray tan or opt for subtle self tanners like Jergens Natural Glow Daily Moisturizer to bronze up the bod before slipping on that bikini.
As an established makeup artist, many beauty brands send me samples of their latest products for consideration. I only write about the items that I truly love and I always abide by Daily Makeover's Editorial Ethics Pledge in each of my Positively Beautiful posts.