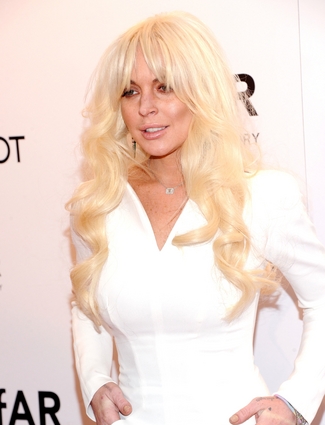 Photo: Jason Kempin/WireImage
The great thing about hitting rock bottom is there's nowhere to go but up. At least that's what we thought until we met the exception to the rule: Lindsay Lohan. Her most recent cringe-worthy appearance was at the amfAR gala in NYC.
See what other stars are desperately in need of a makeover!
Showing up in a white dress and big blonde hair, Lindsay looked more like Dina Lohan than herself. That's not to say Dina isn't an attractive woman, but Lindsay is only 25, yet her face has aged drastically over the past few years.
It's been reported that Lindsay will be playing Elizabeth Taylor in an upcoming biopic. Then again, Demi Moore was supposed to play Gloria Steinem, and we all know how that turned out. It's time for Lindsay to disappear for a while and get herself together.