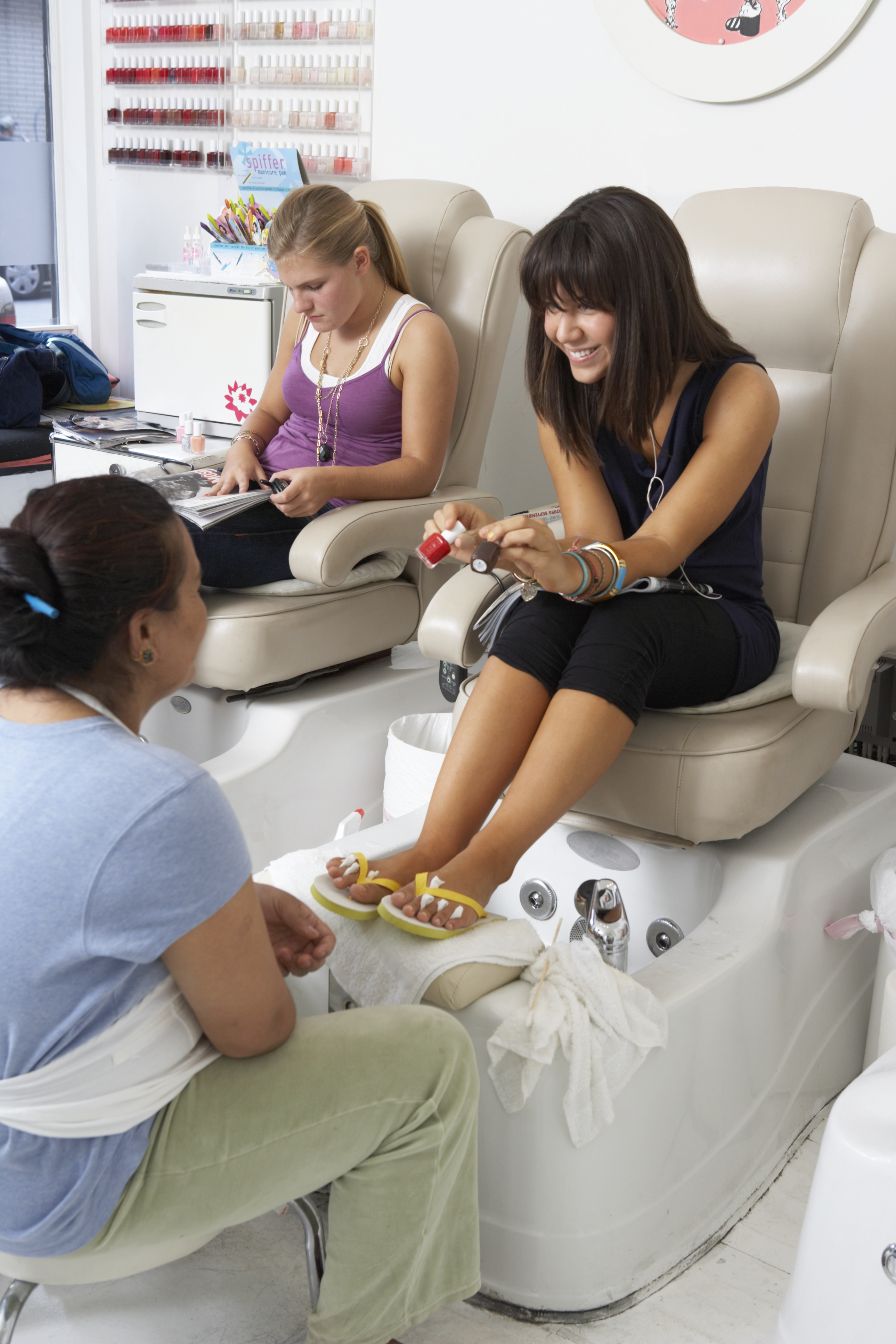 If you've ever gotten a pedicure in your life, you know how amazing they feel. Being pampered, polished and massaged for an hour is the easiest way to feel luxurious without spending tons of time and money, and pedicures always win because they last almost four times as long as a manicure.
Because you probably love pedicures as much as we do, you also most likely know the hilarity that ensues when you sit in that chair. We dare you to tell us you haven't had at least one of the thoughts below while getting a pedicure.
1. That tickles!
2. Definitely should've shaved my legs. Next time for sure.
3. Why did I have to get the seat next to the man and woman getting the couple's pedicure? #ThirdWheel #ThisIsAwkward
4. Wait, should I change the polish color? Too late.
5. No, I do not want nail art on my big toe, but thanks!
MORE: How to Deal When Your Hairdresser Cuts Off Too Much Length
6. Excuse me? I can't figure out how to make this massage chair work my lower back instead of my upper back. Something's broken. Oh there's a button for that? Nevermind.
7. Maybe I should upgrade to the deluxe pedicure.
8. What does that woman's ankle tattoo mean?
9. Yes, please do the cuticles.
10. Are my feet too big?
MORE: 10 Things That Are Bound to Happen Every Time You Paint Your Nails
11. My toes look so weird without polish on them.
12. The heat of the water is on a whole other level.
13. Look at how smooth my heels are! That won't last long.
14. I wish I could get a pedicure every day.
15. It's over already?
Image via Marill Forastieri/Getty Images