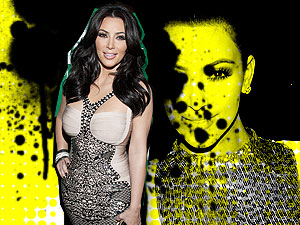 Oh, Kim Kardashian. You were on top of the world. Not only did you manage to rake in almost $18 million dollars just for getting married (that's usually something people lose money on), you have a hit show on E!, numerous clothing and accessory lines and—your biggest coup of all—you've almost managed to make everyone forget that you originally rose to fame because of a sex tape.
So why the 72-day marriage? Kim K. couldn't stick it out for a year just to save face? What is she going to do next? We think she'll try to fix her damaged reputation by adopting a baby.
What are your thoughts? Weigh in now!