Wow – what a year – so much to be grateful for. I like to pause at the end of each year to take an inventory on all that happened. I have to say, it was most definitely MAJOR!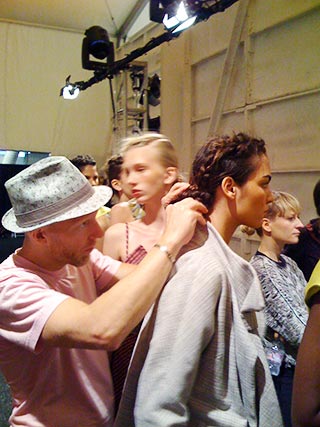 Work is fun, but serious and sometimes stressful
Professionally, I had some big achievements – I signed a contract as the spokesperson and Color Director for Clairol, I made the list in Allure Magazines Best of Beauty Directory, I was asked to blog for Dailymakeover.com, my salon that I own with Ted Gibson continued to flourish and I had the opportunity to teach ted gibson product knowledge classes all over the country (for most of the year I was traveling almost every other week) to Sephora and Saks Fifth Avenue employees. This last year I have been able to really explore and be challenged by the work that I do. Now more than ever I can say I love what I do.
Personally, I had a big mental shift too. At the same time as loving my insanely busy New York City lifestyle, I discovered I was missing something. I was out of balance – all work and no play was making Jason a burnt-out boy. I made a resolution to get back to nature and to make time to play.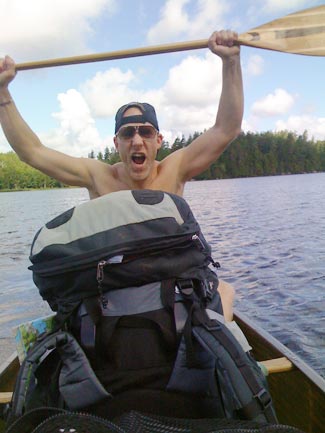 Getting in touch with my wild roots
As a kid I was in Boy Scouts (I'm actually an Eagle Scout!) and 4-H (I grew up in Northern Minnesota) and I played outside a lot. So this year I joined on outdoors group that organizes hikes, bike rides, camping trips and all kinds of other stuff. Through the group I went camping several times and on four different hikes. One of my camping trips was with my family in Minnesota (my niece and nephews are so cute) and another was 5 days of canoeing and tenting in the Adirondacks. I had no idea that once I crossed the George Washington Bridge I was in a whole different wilderness world! I also had no idea that reconnecting with that part of me I had basically forgotten about would refuel me and give me balance in such a tremendous way.
I'm proud of myself for "stepping out of my comfort zone" and pushing myself this last year. It is with immense gratitude and a sincere sense of accomplishment that I say goodbye to 2008 and with unspeakable joy I am anticipating the year to come. Happy New Year!
How was your year? LMK-OK? Jason