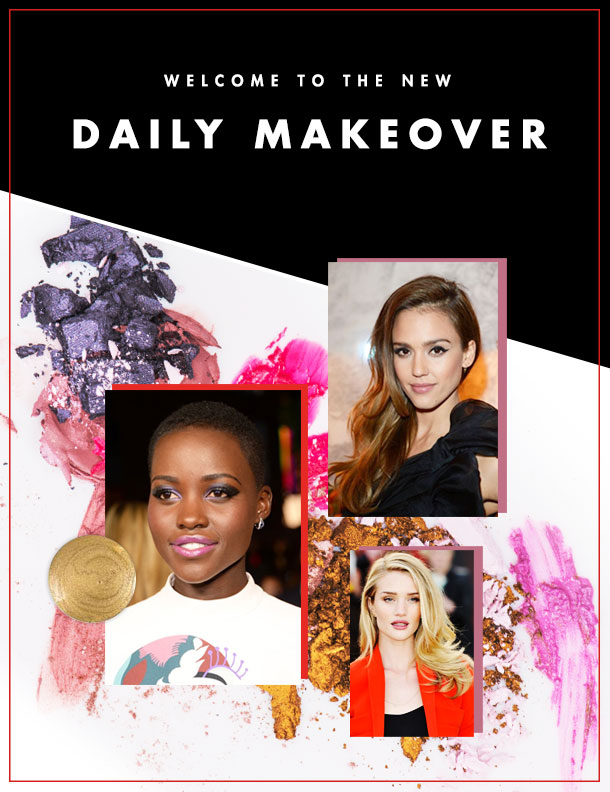 Welcome, ladies and gents! We couldn't be more proud to introduce you to the brand new DailyMakeover.com, which features all the content you've grown to love over the past ten years, but with a fabulous upgrade.
We've taken your feedback (and the ever-changing times) into account, and are bringing you tons of great new updates and features to make all of the content we have more accessible and easy to use.
In just the past few years, the online world has changed a lot. We're now all accustomed to endless information at our fingertips, which is why we've optimized our site to make it super mobile-friendly and social-savvy. You'll now find easy access to an encyclopedia of celebrity looks right on the homepage, as well as tons of opportunities to share our articles on any platform you can imagine—in case you feel the urge to spread your new-found beauty know-how with your friends.
And of course, the site is just one of many ways that you can connect with Daily Makeover; Whether you're following us on Facebook, Pinterest or Twitter, the bottom line is that we want to be with you wherever you are!
So, what else is new? We're especially thrilled to bring you an Ask Us feature so you can send in your bevy of beauty questions and get immediate answers from experts in the field, a Celebrity Hairstyle Time Machine so you can search endless styles for inspiration, more suggested stories at the bottom of every article so you'll be able to find and discover new stories easily, and much, much more.
We're still the Daily Makeover you know and love—which means we're still bringing you the best beauty tricks, easy-to-copy celebrity looks, DIY recipes and more every day—but the package is a lot prettier, easier to navigate and more fun.
Welcome to the new and improved site, and enjoy!