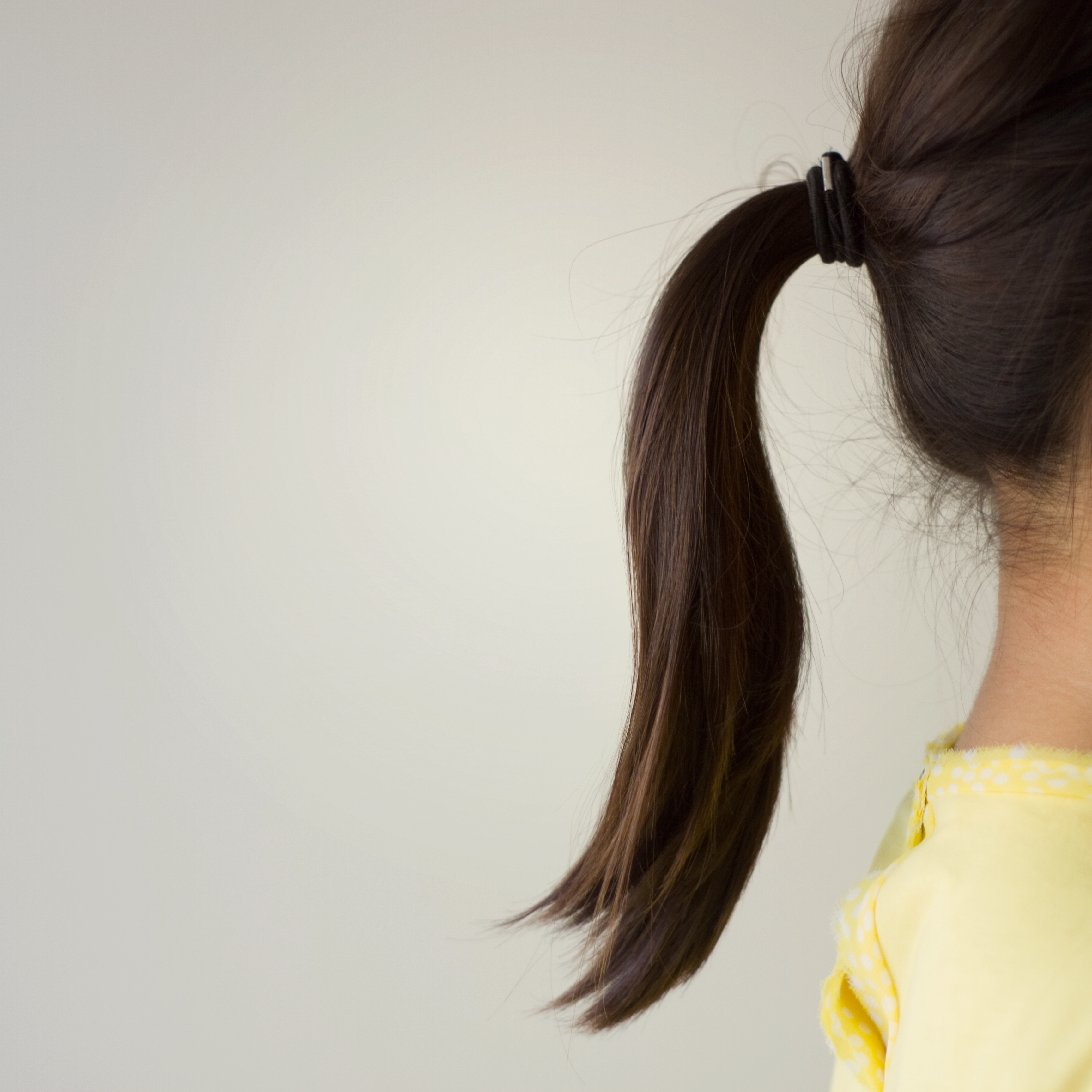 Have you ever noticed that you have a tendency to lose hair, especially where you part it, or hold it up in a tie? This is because women put a lot of stress and strain on their hair. Ponytails, updos and parting all induce some sort of stress that can lead to hair loss over time. Don Bewley, co-founder of Eufora International, offers a comparison for women's damaged hair: "Think of it like tires on a car — wear and tear will lead you to balding." All is not lost, though. There are a few tricks of the trade that'll help save your hair.
Never pull your hair too tightly back from your face: "Over time this will put a strain on the finer hair around the front hairline and make it go thinner and become weak," says British celebrity hairstylist Mark Hill.
MORE: Damaged Hair: Ways You've Been Drying Out Your Hair Without Knowing It
When you use a hair band/elastic, don't wrap it around the hair so tightly: A good hair band will keep your hair in place without pulling.
The biggest danger is in pulling your hair band out: "The wrong band will snag hair and pull any damaged strands out with it," says Hill. Choose a hair band that has no metal fasteners, is made of silicone, or is made of a no snag material.
Use tools the way they were intended: "Often people use items like regular rubber bands that aren't meant for hair, causing breakage. Also, pulling the hair back too tightly can put too much tension on the hair, ultimately causing traction alopecia which could result in permanent hair loss," says Van Thomas, an LA-based independent hair stylist/educator and the creator of the new Van Thomas Concepts line of products.
MORE: 8 Masks to Repair Damaged Hair
For everything there is a time (and a place): "Another no-no would be never wear your hair in a bun or top knot when it is wet," says  Ashleigh Serdan, owner of Ashtin Salon in Corona Del Mar, CA. The best way to sleep at night would be just letting the hair naturally fall not having it tied back.
Take a break: It is always great to give your hair a rest and really play up your natural texture. "This rest includes avoiding pulling your hair up with tight elastics and holders. Wearing your ponytail in the same place can cause hair strands to weaken. It is the same type of damage you often associate with daily hot tool use. So, if you avoid blow drying or flat ironing, it is also important to limit the number of times each week you tightly secure hair up," says celebrity hairstylist George Gonzalez of George the Salon in Chicago.
Image via Jaime Monfort/Getty Images