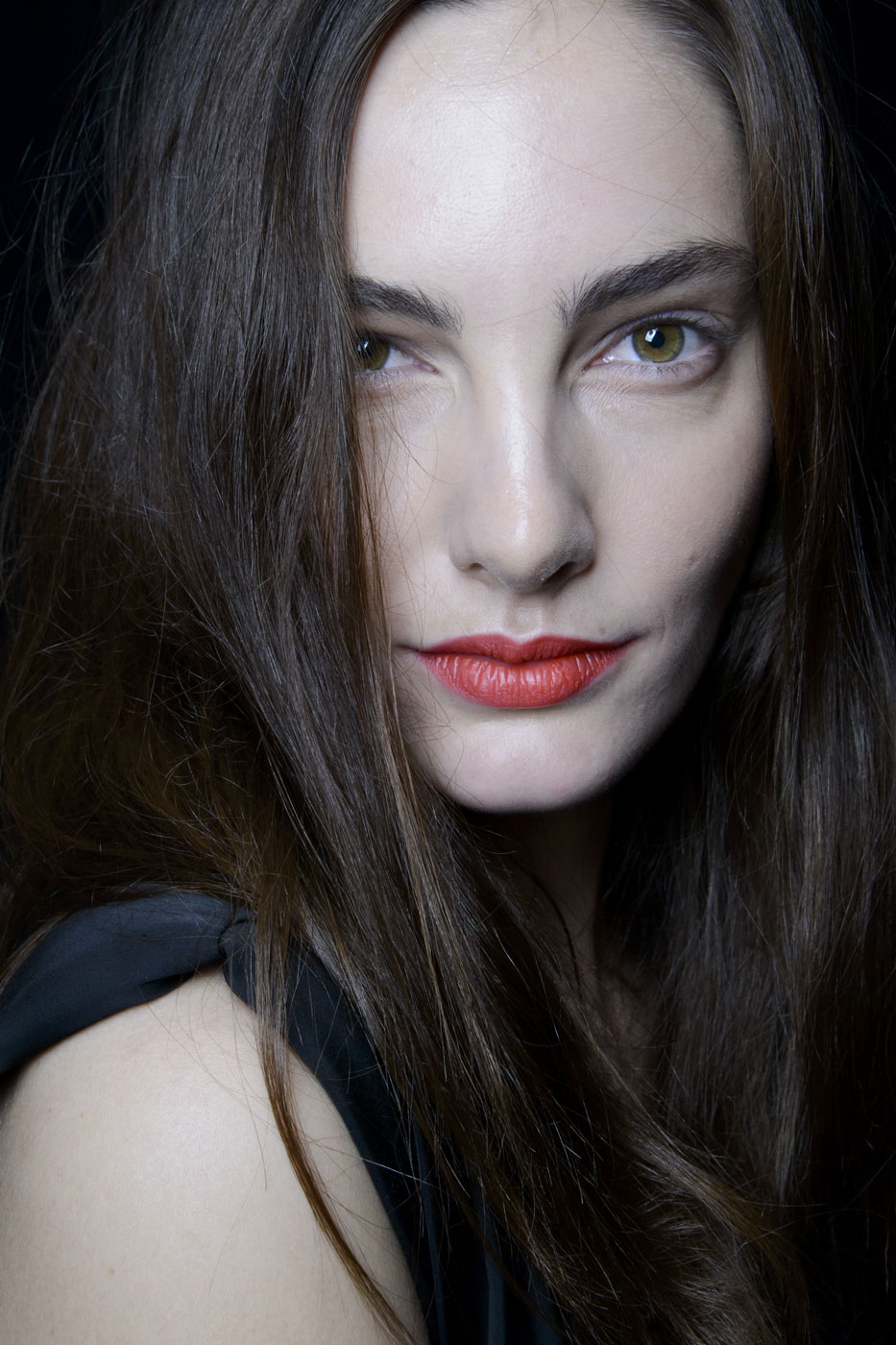 Glossy lips will always have a place in a woman's heart, but every so often it's good to kiss that shiny pout goodbye and say hello to a sleek matte lip. A bit edgier than the classic lustrous lipstick, matte lips will take any makeup look to the next level.
There is, of course, a catch. Matte textured lips are definitely major, but they can be a bit tricky to apply and wear. Because there is a method to the matte lip madness, we put together some helpful tips and tricks to help you master how to wear matte lipstick.
Before: Matte lipstick is the equivalent to a satin dress. Slip it on and the good, the bad, and the ugly are on display. To prevent any fine lines or chapped lips from showing, it is important to prepare your lips beforehand. Exfoliating and moisturizing your pout before application will keep your lips soft and smooth.
How to Apply: Before applying your lipstick, start by lining and filling in your lips with a lip liner, preferably in a similar shade to your lipstick. This will act as a primer for your lips and will help your lipstick stay on longer. Next, apply the lipstick with a lip brush which will ensure an even and precise application. After applying, grab a Q-tip and some concealer to clean up any edges for perfect and polished lips.
How to Wear it: A matte lip can make for a bold statement, so keep the rest of your makeup simple and let your lips be the focus.
How to Reapply: Matte lips tend to dry out throughout the day, so reapplying can be a process. Start by adding some moisture to your lips and then blot. After blotting, reapply your lipstick with a lip brush and your lips will be beautiful and fresh once again!