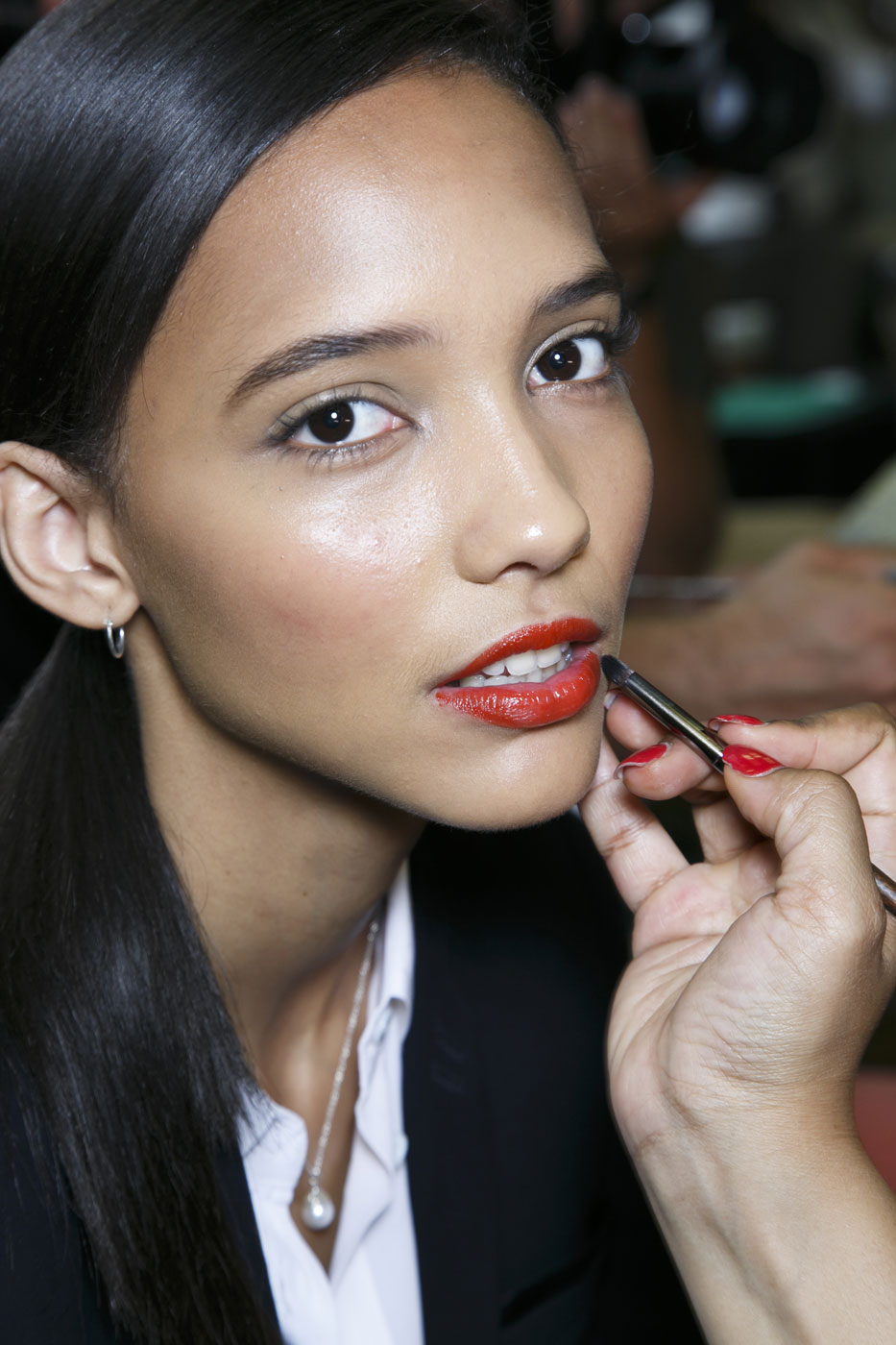 There are few things we love in this world more than a bold lipstick. From matte red lipstick in the fall to bright coral in the spring, it brings together your entire look with a simple swipe. If you're anything like us, you've noticed all of the wonderful side effects of wearing lipstick all the time (hello, confidence boost!) and you've become slightly addicted to the makeup staple. Below are 15 things that change once you start wearing lipstick full time — can you relate?
1. When possible, you opt for a beverage you can drink with a straw.
2. You constantly lick the front of your teeth with your tongue out of (reasonable) fear that your lipstick has gotten everywhere.
3. You exfoliate your lips practically every night so they always look smooth.
4. People go from complimenting you when you're wearing lipstick, to asking if something's wrong when you've taken a day off from color.
5. Your confidence goes through the roof.
MORE: 8 Reasons Bold Lipstick Can Make Your Life Better
6. You wear less eye makeup.
7. You become hyper aware of when and what you're eating.
8. Forgetting your lipstick at home is a fate worse than death.
9. Your friends start saying things like, "I wish I could pull off lipstick like you can."
MORE: Lipstick Colors: 8 Shades You Should Try This Season
10. You touch your face less to avoid any kind of smearing or smudging that may happen.
11. You care more about how you dress. (Let's be real: No one wears red lipstick with a bad outfit.)
12. You start asking other lipstick-wearing women which color and brand they're wearing.
13. You graduate to more complicated products like matte finish and lip liner.
14. You know exactly how long you can last in between reapplications. (Hint to beginners: Usually a few hours, depending on how much you eat and/or drink.)
15. You'll go out and get a second makeup bag, just for your lipstick collection.
Image via Imaxtree