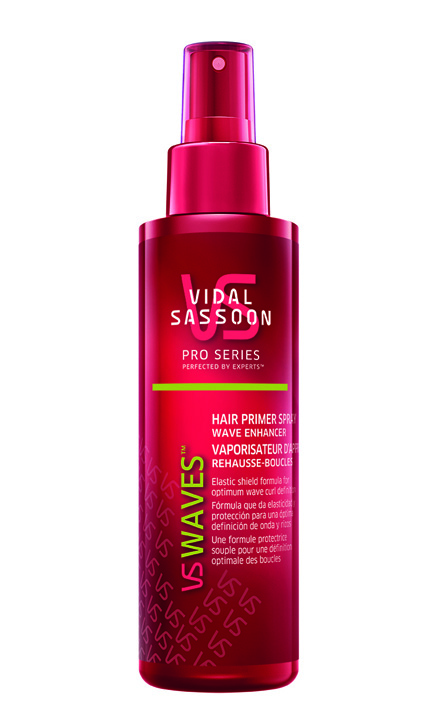 At Beauty High we constantly have new products crossing our desks and are always on the hunt for the next best thing. "The One Thing" is our way of sharing with you that must-have product that you need to introduce to your lives right now, whether it's from a drugstore or a department store.
For some reason, there seems to be a surplus of curly and straight hair products out there, but only few options for wavy hair. This is all fine and well for the girls who fall into the curly or straight hair categories, but what about those of us with wavy hair? Luckily, Vidal Sassoon heard the cries of wavy-haired women everywhere and created the Waves Collection, which includes the life changing Waves Primer Spray.
MORE: Jared Leto's Oscars Hair: How to Get His Waves Yourself
What Makes It Different: 
Whether you let your hair air dry or you heat style afterwards to touch up the look, the Waves Primer Spray holds the perfect amount of texture.
It's just the right amount of anti-frizz ingredients without weighing down your waves.
Hair keeps its softness while holding wave, giving you ideal texture.
Why It's The One Thing: 
For girls with wavy hair who can never find a product that gives them the hair they want without needing to heat style, this spray is absolutely the solution.
Where to Buy: Vidal Sassoon Waves Hair Primer Spray, $5.49, Drugstore.com