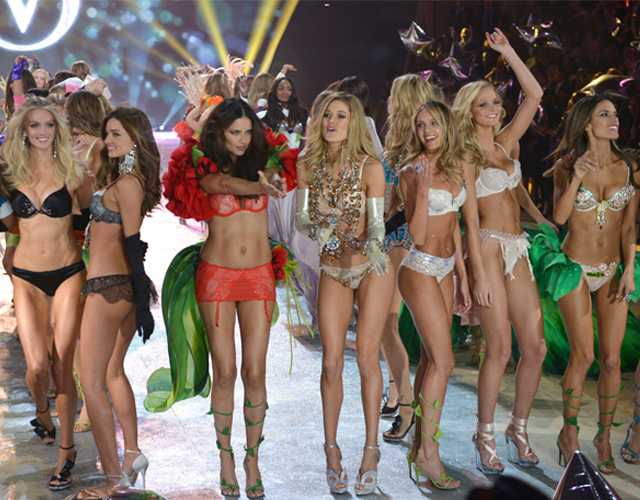 Every year, the Victoria's Secret Fashion Show wows the crowd with their extravagant runway outfits, show-stopping performances, and of course, a bevy of gorgeous models with jaw-droppingly fit bodies. But what many people tend to forget as they are glued to their television screens is all of the prep work that goes into making the models look drop dead sexy.
We broke down the pain-staking details that go into the show for you (from the 80 applications of Victoria's Secret mascara to the 38 spray tans), by the numbers.
This is the 17th Annual Victoria's Secret Fashion Show (which will air Dec. 4 on CBS)

28 pairs of wings were worn on the runway
18 makeup artists, 22 hair stylists & 7 manicurists helped to turn Supermodels into Angels
There were 120 applications of VS makeup Color Drama Lipstick
 And 80 applications of VS makeup mascara
50 cans of So Sexy Style & Hold Hairspray were used to perfect the Angel look
The models went through 50 bottles of Victoria's Secret Angel Gold Fragrance Lotion
 There were 38 spray tan applications (one for each model, of course)

 The average heel height of the models' Nicholas Kirkwood shoes is 6 inches
This year's stage consists of 102 feet of runway
38 models were cast in this year's show
 There were 1,077 seated guests per show
Viewers from 185 countries will be watching
Are you as wowed as we are by the amount of bottles of lotion and hairspray that went into the event? Let us know in the comments below!
[Image via Getty Images/Bryan Bedder]