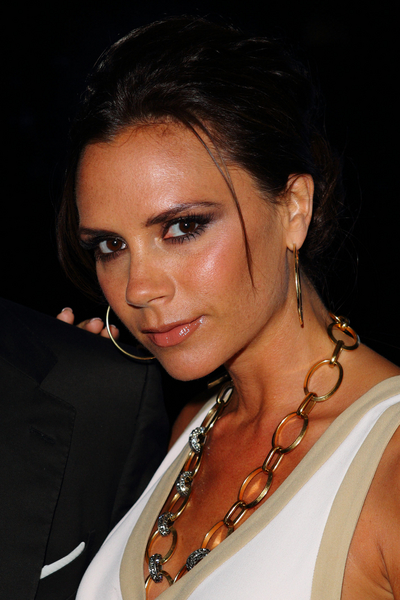 Photo: © Mike Marsland/WireImage
Victoria Beckham's passion for fashion developed in school. The singer-turned-designer, who has created five fashion collections under her own name, began customizing clothes when she was a student, which lead to her falling in love with fashion and eventually launch her own range.
Beckham said, "When I was at school, I used to customize the school uniform during recess. I've always loved fashion. It's always been my main passion. The music was fun, but fashion captured my heart from a very early age."
The 36-year-old star also revealed how she loves to get feedback from her customers about her designs. She told WWD, "I love to do store events that aren't press events. It gives me the opportunity to really get in the fitting room with my customer. I do that with the sunglasses, I do it with the denim, and I do it with the dresses. I want their feedback. I want to give my customer what she wants.I really get on my knees and turn up the hems of the dresses. I take all the feedback into account. I'm never offended by anything; I really appreciate constructive criticism."

Try on Victoria Beckham's hairstyles in the Makeover Studio!