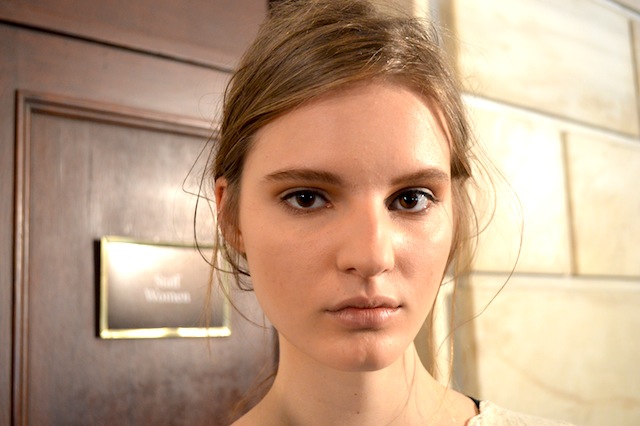 The models backstage at Victoria Beckham seemed relaxed as the beauty looks were revealed. Pretty and powerful, the directive was simply to make the girls look even more beautiful than they were naturally. Wearable makeup that just makes it look like yourself, but better? The models – and the editors, truthfully– were completely thrilled.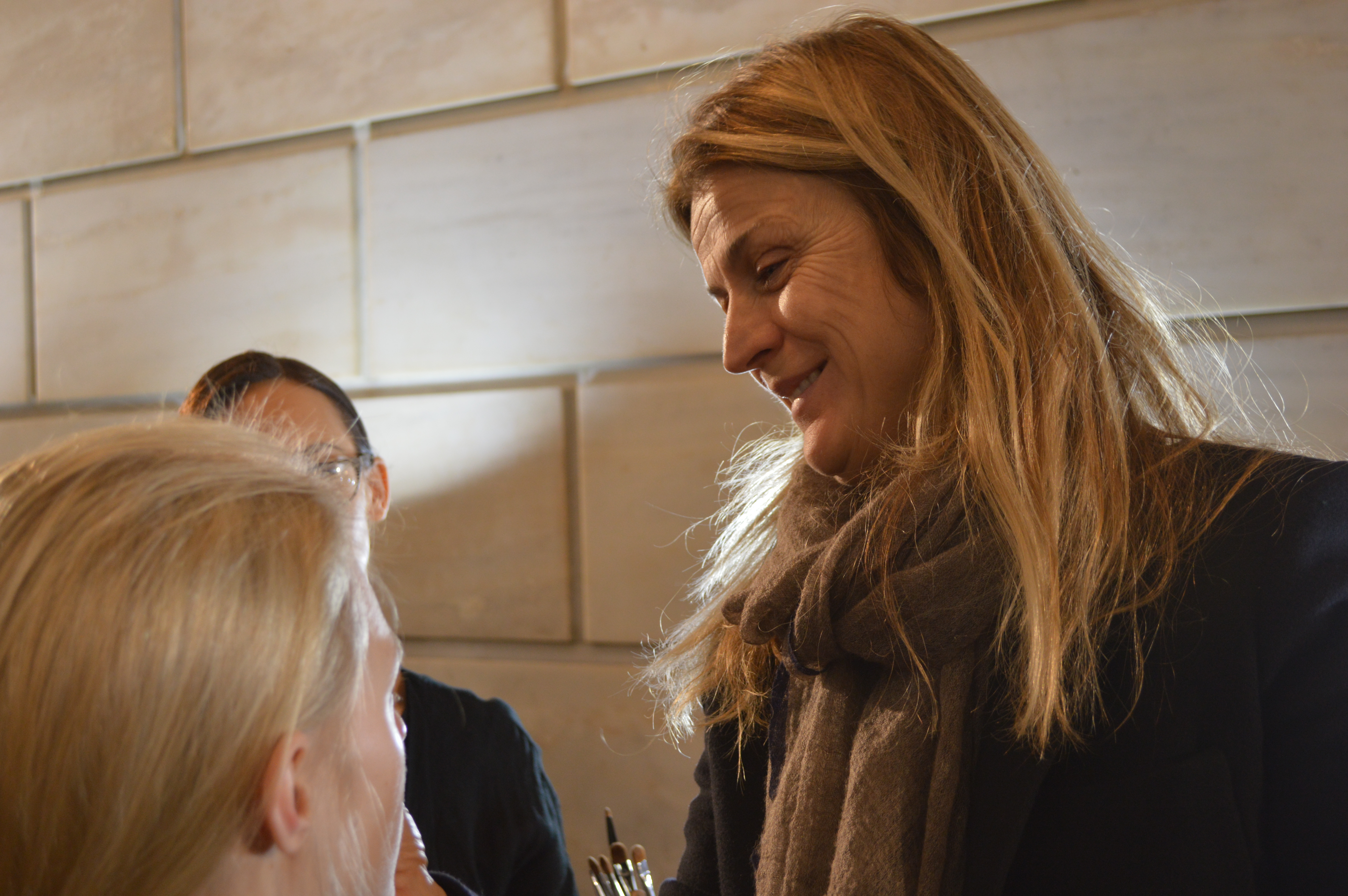 Lead makeup artist Diane Kendal for M·A·C Cosmetics soothed the tired models skin with rosewater and made tiny adjustments here and there for those with skin conditions from multiple makeup changes over the past four days. She gave the girls an easy face with Prep + Prime Moisture Infusion followed by Mineral Moisture SPF 15 Foundation and a touch of Prep + Prime Finishing Powder at the center of the face to reduce shine. Brows were filled in with powder to give them definition.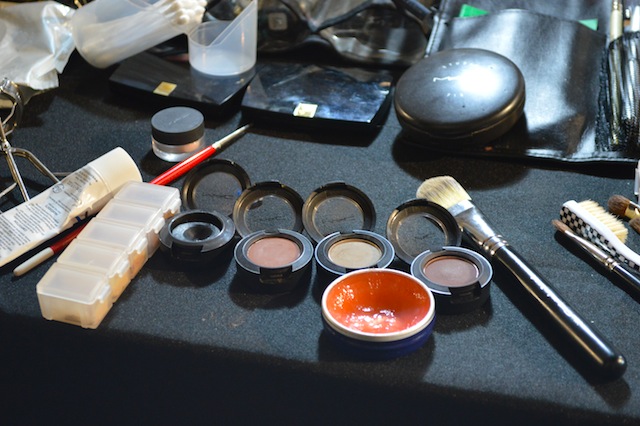 The gorgeous eyes were created using Coffee Walnut Sculpting Cream all the way up to the brow bone, with Deep Brown Paint Stick blended into the crease of the eye using a #252 brush and blended toward the brow.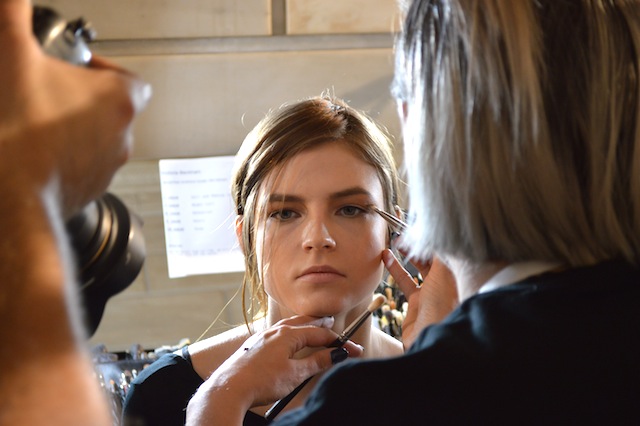 A thin cream black liner right along the lashes was added for definition, Bone Beige Sculpting Powder under the eye for subtle highlighting. The lips were then tapered back in tone using Lip Erase in Dim.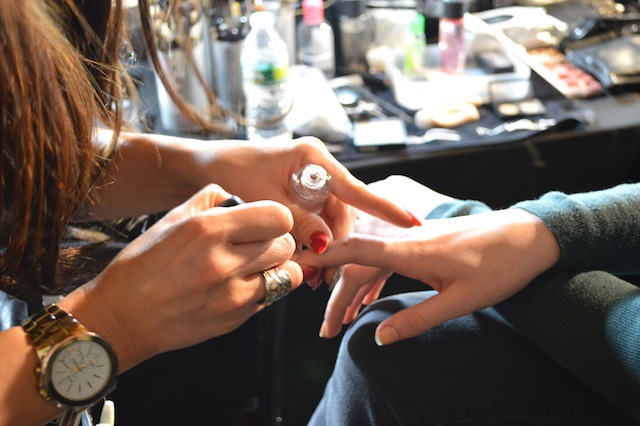 For a gorgeous nail to compliment the look, manicurist Marian Newman for M·A·C Cosmetics went for a look that was "undone but done," simply using high-shine Overlacquer with a secret weapon: a while nail pencil run underneath the tips so they were instantly cleaned and brightened.
[All photos by Kristin Booker]