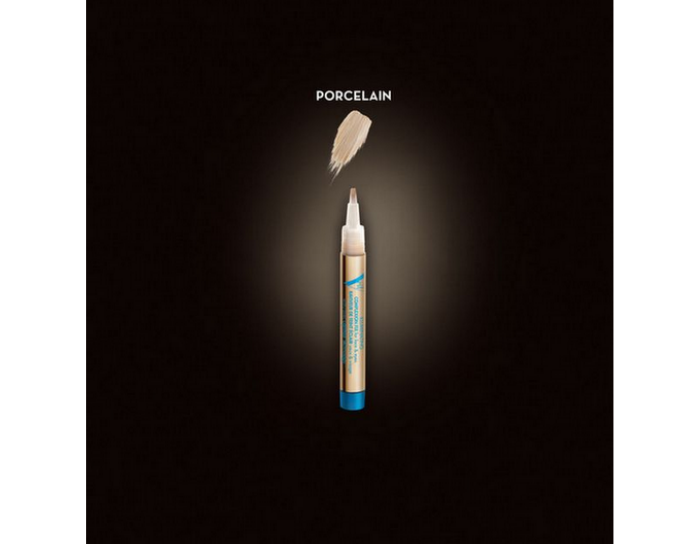 At Beauty High we constantly have new products crossing our desks and are always on the hunt for the next best thing. "The One Thing" is our way of sharing with you that must-have product that you need to introduce to your lives right now, even if it means skipping Starbucks for a couple of days.
We've all fallen victim to pimples, skin irritations and just plain "off" days. Between lack of sleep, excessive amounts of time breathing in city smog and binging on french fries, our skin takes a massive beating. Though we take some major precautions and treat any issues as soon as they pop up, we still need some help when it comes to skin in need. For these reasons, we've fallen head over heels for Veil's Illuminating Complexion Fix for Face and Eyes. This pen has saved us face many a time, and we couldn't keep the secret from you much longer.
What Makes It Different: 
It's a combination of concealer and a skin treatment, so you're getting a double duty product.
Lightfast Technology is what makes it so illuminating, soothing and hydrating. If you've got discoloration, sensitivity, or dryness, this product will diminish these issues over time.
Because of the light reflection, the look of lines and pores are decreased as your face begins to be illuminated.
Veil made this product oil free and hypoallergenic, so it's safe to use on all skin types.
What Makes It The One Thing: 
Besides covering up under eye circles and acne, the pen can also be used to highlight areas of your face that may need brightening (like above your lip or below the apples of your cheeks), allowing you to skip the foundation. Plus, the formula is water-resistant and drift-resistant, so it'll stay in place all day, giving you the freedom to think about things that really matter (like what you'll cook for dinner that isn't fried).
Veil Illuminating Complexion Fix for Face and Eyes, $36, veilcosmetics.com.