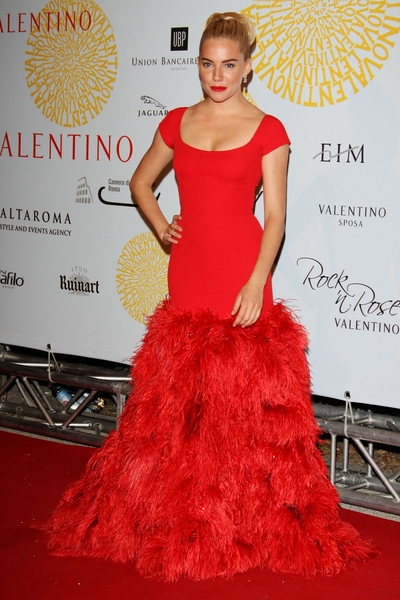 Photo: Venturelli/Getty Images
For those of us who were left breathless by the final scenes of 2008's Valentino: The Last Emperor, in which hundreds of perfectly crafted gowns were displayed in Rome's Ara Pacis Museum for the designer's 45th anniversary, the days of drooling over blu-ray footage have come to an end. Valentino (who decked out Sienna Miller for the anniversary bash), along with his partner of 50 years, Giancarlo Giammetti, has brought the museum to your MacBook.
Try on Sienna Miller's chicest hairstyles!
On December 5th, Valentino will launch a desktop application that simulates the interior of a 107,500 square foot exhibit space. Inside this virtual fashion temple will be 5,000 garment images, including 3D dresses that rotate 360 degrees and allow users to zoom in on every seam and stitch. Click on a dress to view its history, anecdotes, photos, sketches, and almost 100 fashion show videos.
"I see it as part of my legacy. It is important to remember things of the past, to review the fashion that has shaped our lives. I would call it 'Future Memory,'" the designer told WWD.
The most recognizable dresses will include Julia Roberts' 2001 Oscar gown, Jackie O's wedding ensemble, and a few pieces from the closets of Elizabeth Taylor and Sophia Loren.
Now we can all have a piece of Valentino for the holidays.