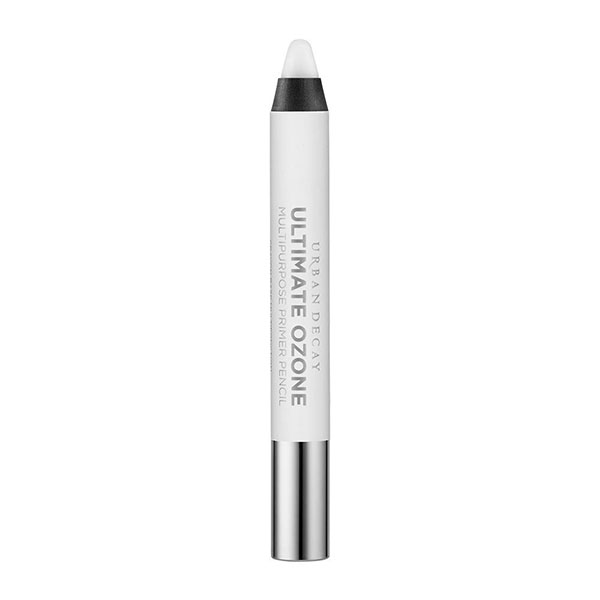 You know how you see the "bestsellers" and "most popular" products in beauty stores, so you of course scoop them up, but then you realize you have no idea how to work them? In "How It Works," we're going to explain to you exactly how to get the best use out of your products, whether they are cult classics or hot off the conveyer belt must-haves. We'll teach you the basics, as well as a few industry expert tips to make sure you're getting the most out of everything you buy.
Whether it's due to an extra slippery formula or just normal makeup wear, lipstick smears, feathers, and ends up on areas you've never intended for it to be. When there are hot pink smudges on your nose, chin, and above your cupid's bow, it's embarrassingly obvious. It makes sense, though. You're depositing a temporary pigment on one of the areas of your body  that (if you're super chatty) you move the most. Lip liner helps to keep feathering at bay, but even that measure of reinforcement could use a backup. Urban Decay's Ultimate Ozone Multipurpose Primer Pencil is like an invisible shield that keeps your product from moving outside of its intended place, but can even be used on other areas that are prone to messy mistakes—i.e. your mascara. Read on to find out how this new product (from Urban's brand new summer line!) works.
MORE: 10 Uses for Disposable Mascara Wands
Product Perks:
 It looks like a chubby stick, so it works well when you're trying to cover a lot of area on your lips, but is also thin enough to just be used as a pencil to keep pigment from feathering out.
The clear formula goes basically undetected, so you won't see it lining your lips or changing the color of your lipstick.
If you've gotten a little sloppy with your liner or just noticed the teensiest blotch of lipstick on your face, this primer pencil can clean it up so everything looks neat and pristine. You can even use it to clean up mascara that never made it to your lashes—or the bits of it that smeared onto your lid.
This ozone primer is made with jojoba oil to condition your lips with extra hydrating protection.
How It Works:
The thing about this primer is that it works in MANY ways, a goldmine to anyone who covets multitasking beauty products. To keep lipstick from bleeding, all you have to do is lightly line your lips before placing the pigment on—you can even do this after to clean up messy lines along the way. Say you just want to make a lipstick product extra long-lasting? Apply this onto your lips, like you would a regular pigmented lip crayon before painting your lips with the lipstick of your liking. Plus, you can blur those pesky fine lines around your lips and those little crows feet (that you don't have).
Where to Buy: Urban Decay's Ultimate Ozone Multipurpose Primer Pencil, $16, urbandecay.com