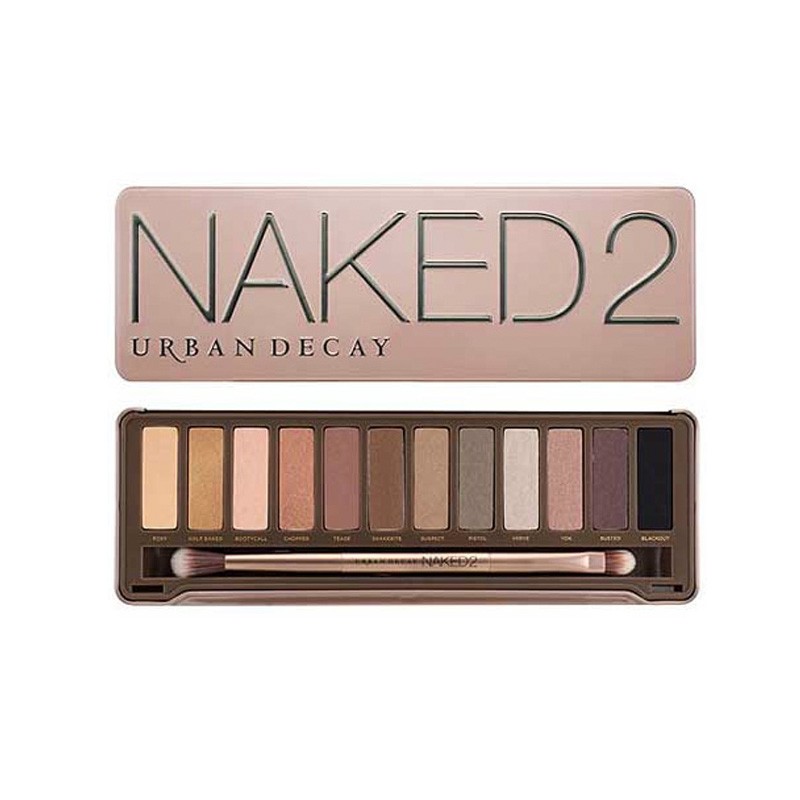 At Beauty High we constantly have new products crossing our desks and are always on the hunt for the next best thing. The One Thing is our way of sharing with you that must-have product that you need to introduce to your lives right now, even if it means skipping Starbucks for a couple of days.
We're bombarded with sequels when it comes to the movies, but rarely do we get one in beauty—until now, that is.  Urban Decay's first Naked eye shadow palette became popular for one very good reason: It was wearable! So many other palettes try to grab your attention with bold colors, but the truth is not many people want to wear fuchsia eye shadow into the office. Naked2 stays true to the original idea and includes 12 neutral eye shadow shades, all in the taupe and greige family.
What Makes It Different:
The shades all complement one another, so colors can be worn alone or together.
Because the colors are neutral, they are universally flattering, so any skin tone can use it.
Aside from just eye shadows, the palette also includes a Lip Junkie Lipgloss in Naked and a double-ended Good Karma Shadow/Crease Brush
Why It's The One Thing:
It's hard to make beige sexy, but somehow Urban Decay manages to do it. Plus, with all the different products floating out there, it's nice to have a go-to palette that works every day for every occasion.
(Urban Decay Naked2 Palette, $50, urbandecay.com)