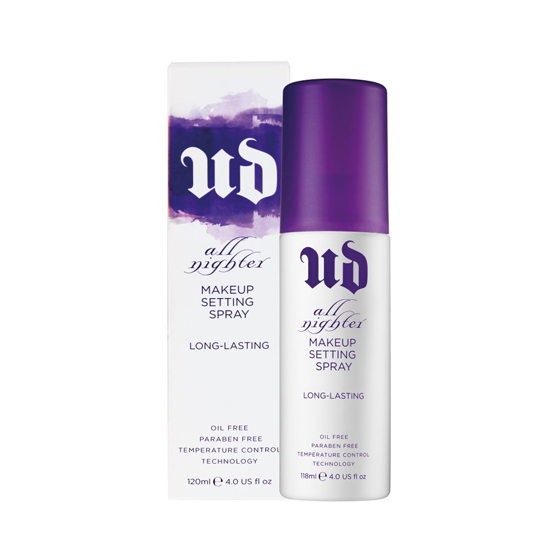 At Beauty High, we constantly have new products crossing our desks and are always on the hunt for the next best thing. "The One Thing" is our way of sharing with you that must-have product that you need to introduce to your lives right now, whether it's from a drugstore or department store.
We've mastered contouring and we couldn't be more thrilled to finally have (or at least look like we have) some killer cheekbones. Nothing can bring us down from our beauty-high, until we look in the mirror half way through our day only to find our face is once again lacking definition. We curse the bronzer that we spent nearly thirty bucks on, because so much for "long-wearing." Another thirty bucks later, we discover Urban Decay's All Nighter Long-Lasting Makeup Setting Spray, and this time, every dollar was well spent. We were about to give up hope, that is, until we came across this product and realized we never have to worry about our makeup fading or budging, ever again.
MORE: Urban Decay's Wende Zomnir on the Success of the Naked Palette
What Makes It Different:
It keeps your makeup looking as good as it did when you first applied it – even up to 16 hours later.
No matter what your skin type is, the long-lasting results are the same.
Unlike most setting sprays which leave your skin feeling sticky or tight, this one is so weightless you won't even know it's there.
Why It's The One Thing:
Not only will this product make your makeup last longer, but it'll also make it look better. If you're ever feeling too cakey, just a few spritzes of this setting spray will freshen you up, leaving a more natural finish in no time. This is the must-have product when it comes to locking and loading your makeup, trust us, it isn't going anywhere.
Where to Buy: Urban Decay All-Nighter Long Lasting Setting Spray, $30, Sephora.com