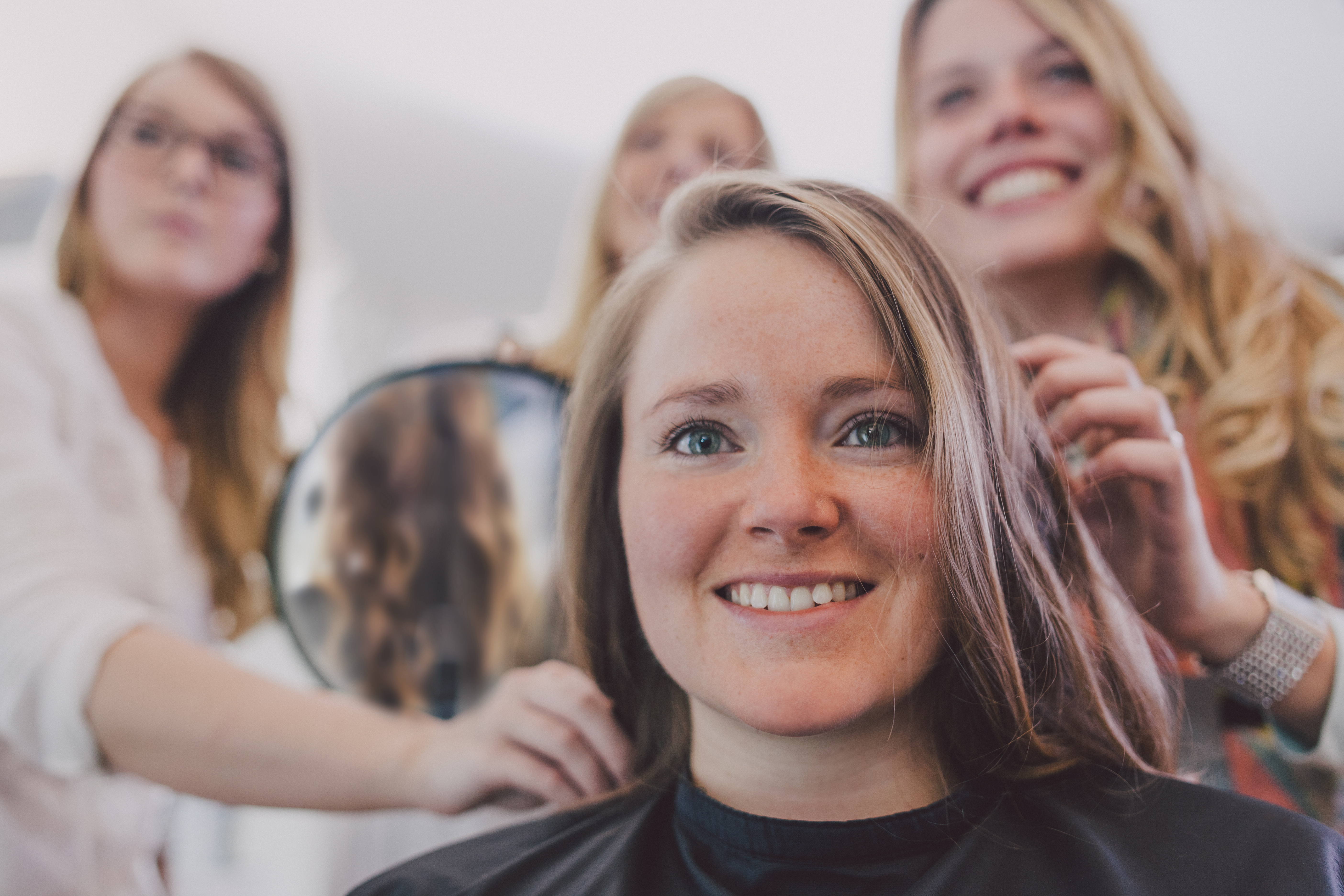 New year, new you, right? Sure, but sometimes, being a completely different version of yourself is a bit jarring. We always want to feel like we've made this big dramatic change in one fell swoop, but going from long black hair to a platinum blonde pixie cut overnight just isn't for everyone.
What we all can do, though, is update our hairstyles with just about no commitment. If you're trying to figure out how to be a new, slightly updated version of yourself without visits to the hair salon every four weeks, take a look at the eight hair changes you can make below.
Get clip-in bangs: Talk to just about any woman with a pulse about bangs, and the conversation will almost always include the sentence, "I want bangs so badly, but I just don't know if I would look good in them!" Bangs can be great if you've got the right face shape, but we're not all Zooey Deschanel, and more often than not, women regret cutting bangs the second hair drops to the floor. So, to try the look with no commitment, get yourself a set of clip-in bangs that you can wear (and remove) at your leisure.
Change your part: This may sound simple — and it is — but the end result can be dramatic. Change up your part from right to left or center, but any way you change it, keep in mind that your hair may need a bit of training so that it sits properly with a different part.
MORE: Growing Out Bangs? 10 Ways to Pin Them Back
Amp up your texture: Try using a texturizing spray if you've got gentle waves in your hair or a curl spray to really play up your natural curls. The extra texture will give your hair a new, fresh look, and if you use product to let your natural texture shine, you won't have to use as much heat styling, which means your hair will be much healthier. That's a win-win.
Go shorter — in the back: If you're dying for a new length but you're not entirely ready to commit to short hair yet, have a go at an asymmetrical cut. A longer in the front, shorter in the back haircut will make you feel like a whole new woman, but you won't have the pang of regret that comes with so many short haircuts.
Get low maintenance highlights: Traditionally, highlights are considered to be high maintenance, but if you go with only about two shades lighter than your natural color, or you opt for balayage highlights towards the bottom of your hair, you'll be sitting pretty with low-maintenance hair color. Though it's just a hint of a change, simple highlights can warm up your face and give you just enough of a fresh look.
Straighten up: Whether you go for a keratin treatment or you simply start straightening your hair at home, taking your hair from bouncy curls to stick straight will update your look in an instant. Straight hair typically means heat styling, so be sure to use a heat styling treatment to protect your strands from damage.
MORE: 10 Things No One Ever Tells You About: Straightening Your Hair
Try a gloss: An easy treatment that you can do at home, a gloss will bring vibrancy to your hair without damaging or distressing it. For extra shine and bounce, a gloss is the way to go.
Virtual makeover first: New hairstyles can be exciting, but they can also be terrifying. Our philosophy is to try before you buy, and the best way to figure out how you'll look with a new haircut or color is to try out a virtual makeover first. Head to our Try On! Tool to figure out your new look before you commit to anything.
Image via Jamie Grill/Getty Images