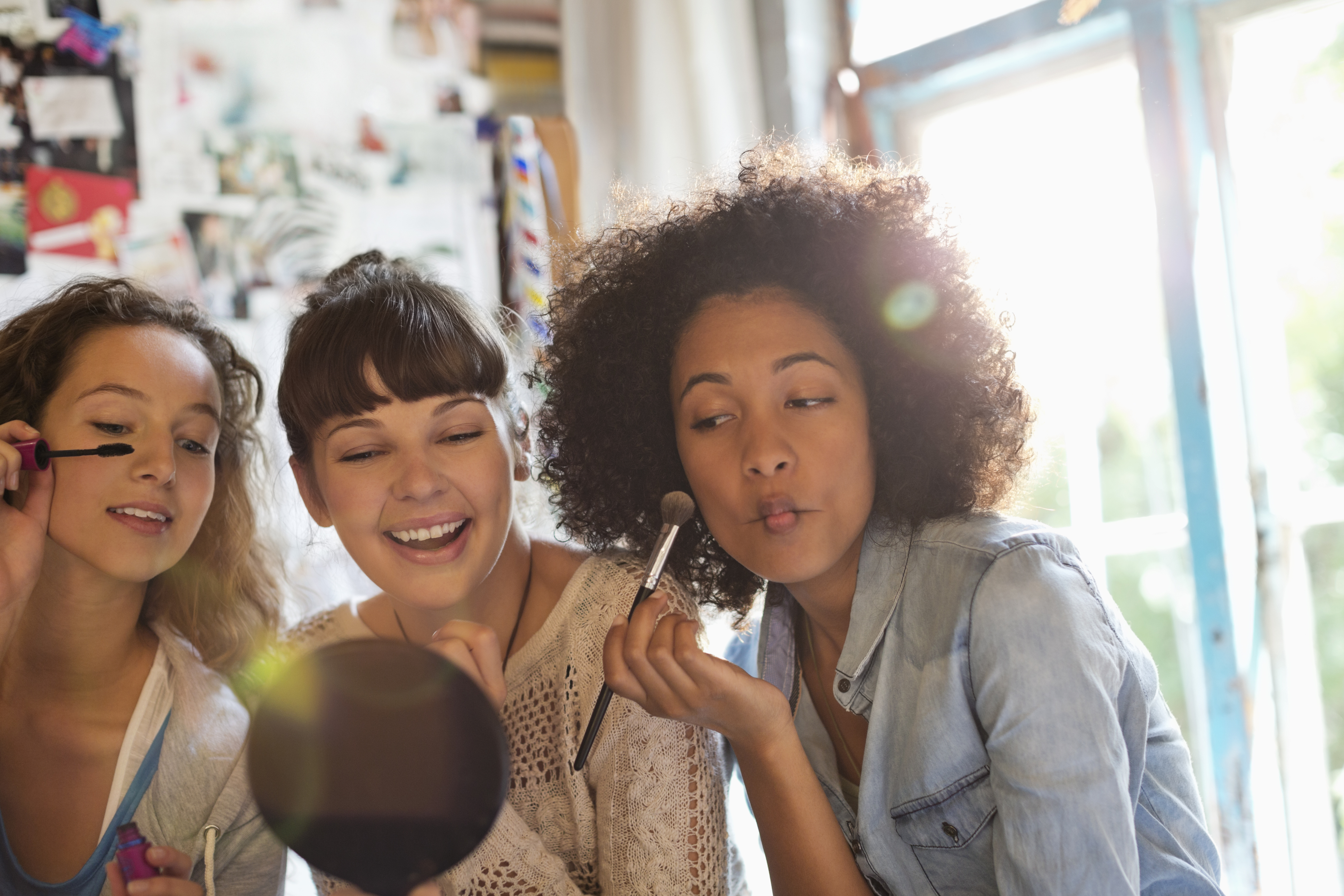 Part of the reason we love hair and makeup so much is that no matter where you are, you'll be able to find a woman who's had the same issues or successes as you have. Just mention gel manicures or ombre highlights and you'll find yourself knee deep in a 30 minute conversation about hair and nails. Beauty is a universal equalizer, and it's always comforting to know that you're not the only one who tries to get rid of acne with honey or over-plucks your eyebrows.
So, whether you want to use this list as a conversation starter at your next cocktail party or you're going to share it with your friends who can empathize, here are 20 universal beauty truths that every girl can relate to.
MORE: 15 Things Going Through Your Mind When You Get a Pedicure
1. There is nothing worse than sneezing immediately after applying mascara.
2. At any given time, you have at least three lip products in your purse.
3. The minute you find your signature scent, it gets discontinued.
4. Glitter nail polish always seems like a good idea, until you try to remove it.
5. If you attempt a cat eye and get it right on the first try, it's a sign that your day will be amazing.
6. At least once in your life (probably when you first begin), you will over-pluck your eyebrows and suffer through months of awkward regrowth.
7. Hairdressers who take off inches when you ask for a trim are the worst kind of people.
8. You have at least one Pinterest board dedicated to what your makeup will look like on your wedding day.
9. Applying false eyelashes at home inevitably ends up with your top and bottom lash lines glued together.
10. When choosing an Instagram filter, you won't stop going back and forth until you find one that makes your makeup look like it's been done by a professional.
MORE: 10 Things That Are Bound to Happen Every Time You Paint Your Nails
11. If you look at your Google search history, you'll find "How to make hair grow faster" and "How to get rid of acne overnight."
12. You're always amazed by the girls who can do matching nail art on their right and left hands.
13. The first time you saw Rihanna's half-shaved head, you contemplated making the cut.
14. You've gone an entire day with lipstick on your teeth without anyone telling you, and then you see yourself in the mirror at 9 P.M.
15. Try as you might, your at home blowout never looks as good as when you leave the salon.
16. You regret cutting bangs the minute the hair falls to the floor.
17. You can't resist the gift with purchase promotions at department stores, even though you have no real need for the original purchase to begin with.
18. If you have a date planned, you will get a giant pimple the night before.
19. In the past month, you've tried at least two DIY hair treatments at home.
20. No matter how old you are, you're always concerned with anti-aging creams.
Image via Tom Merton/Caiaimage