We all know about fashion designers creating mass market lines – Alexander Wang x H&M, anyone? But hair and makeup designers do as well (the celebrities in our industry), and a celebrity makeup artist or hair stylist's drugstore collaboration is an amazing way to look like a million bucks – without spending it! When a celebrity stylist takes their years of knowledge and puts that toward a professional line, often it's to pin-point on something they feel is missing in the marketplace. Below is your ultimate guide to what is available on your drugstore shelves now (read: cheap!) so get your shopping lists ready.
Jenna Hipp for Costco: Think Costco is just for mass quantities of paper goods? Think again: They have some super impressive beauty buys, including celebrity nail stylist Jenna Hipp's polish line. Check out the Jenna Hipp New Moderns 8 Piece Mini Nail Polish Set for an affordable update to your color collection. Like you'd expect from Jenna Hip, the line is free of additives like Phthalates or Formaldehyde. What it's full of though is 8 mini bottles of fab shades, a nail file, and a quick-dry polish – all for a stunningly budget price. ($10, Costco.com)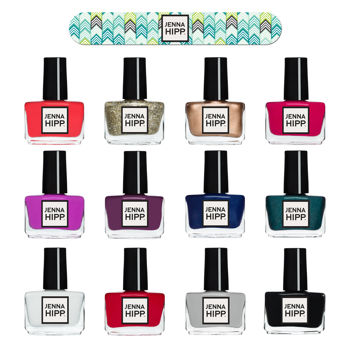 Orlando Pita: Celebrity hairstylist Orlando Pita may be one of the most famous hairstylists in the world, but that doesn't make his product line unreachable. His line for Costco includes the awesome Argan Restoring Treatment Hair Mask ($20, Costco.com), which is great for hydrating and treating stressed out hair – especially helpful after surviving all the woes of summer!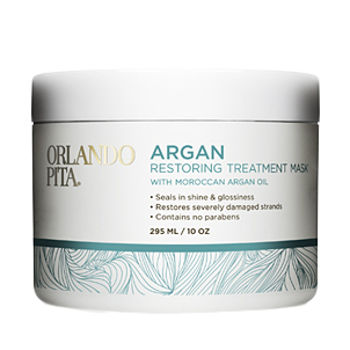 NP Set: Celebrity makeup artist Napoleon Perdis is a very big deal. His prestige line is found in the high-end department stores, and Perdis himself is a mainstay makeup artist for fashion week runways and celebrity red carpets. What many are unaware of though is that he also has an affordable makeup line, NP Set, available in Target. Try the popular lightweight lip primer, which can be worn alone or under lipstick. ($14, Target.com)
MORE: The Best Face Mask For Your Skin Type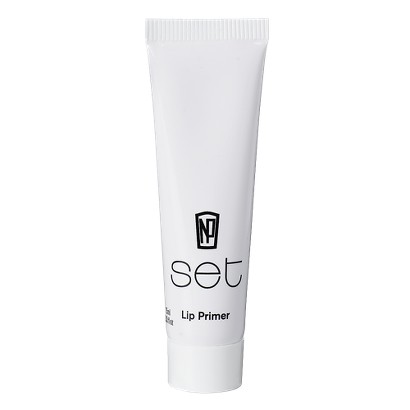 Pixi: The creation of celebrity makeup artist Petra Strand, Pixi was launched a decade ago in a London boutique. Find it now at Target as well! Try Pixi Flawless Finishing Powder ($22, Target.com), a skin-balancing and brightening finishing powder.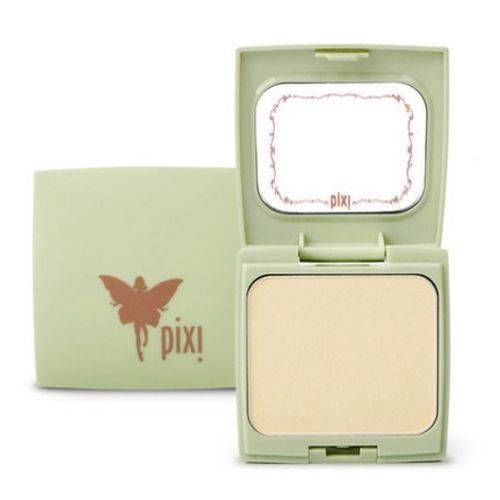 Real Techniques: These professional-quality makeup brushes designed by pro makeup artists and YouTube beauty sensations Sam and Nic Chapman, are sold at various drugstores.  Try Real Techniques by Sam & Nic Chapman Expert Face Brush ($9, Walgreens.com).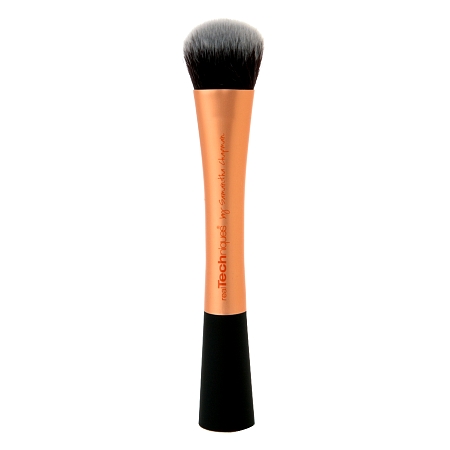 Sonia Kashuk: A celebrity makeup artist, Kashuk was one of the first to bring department store quality makeup to the mass market, with her line for Target. The brand partnership is still strong after 15 years! Try the award-winning Sonia Kashuk Hidden Agenda Concealer Palette ($10.49, Target.com).
MORE: How to Achieve a Clean, Dark Manicure at Home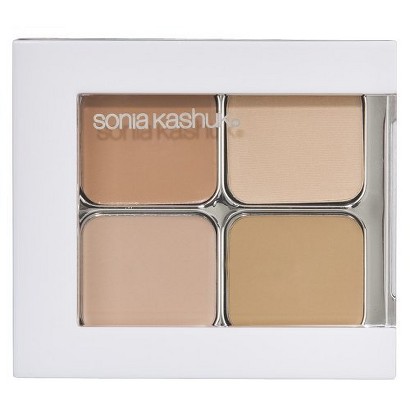 Tracy Reese for Sally Hansen: This limited-edition nail collection is inspired by Reese's spring 2014 runway, cheering up the drab winter with rich tropical color.  This will be part of Sally Hansen's Complete Salon Manicure line, available at drugstores everywhere. ($8, CVS.com)
UMBERTO Beverly Hills:  Celebrity stylist, Umberto, created an affordable salon-quality hair care line that is available at Target. Try the Umberto Roman Oil Serum, which not only smells fab but is great for adding shine to hair without weighing it down. ($10, Target.com)