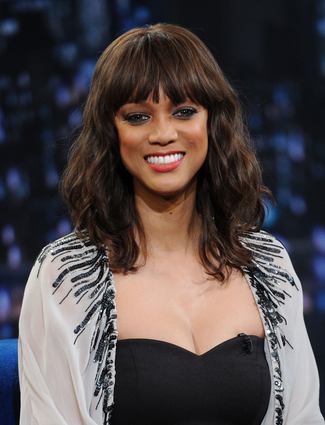 Photo: Getty Images
Even devoted America's Next Top Model fans won't be able to recognize the upcoming cycle 19. The walks will be weaker, bodies will be less sexy, and there will be seriously less z-snapping. That's right: Ms. J, Nigel Barker, and Jay Manuel have been fired!
Justin Timberlake To Launch HomeMint
Tyra Banks tweeted the news that the three longtime ANTM mentors will not be back for another season, while Manuel and Barker have made public statements on the matter. Jay Manuel posted an entry on his blog titled 'That's A Wrap' and thanked fans for supporting him throughout the series. Barker insists that he's still friends with Tyra, and claims discussions about recasting the show had been going on for years.
"Ratings were down," he said. "There had been previous years where discussions about me being eliminated had happened and I actually survived the chopping block before."
Rumors are circulating that fashion blogger Bryanboy will be joining the judges' panel, but so far nothing has been confirmed. ANTM viewers bid farewell to series regulars when Janice Dickinson and Twiggy were given the boot, but the three eliminated cast members have been on the show since it premiered nine seasons ago.
Will you tune in to ANTM now that Nigel Barker, Jay Manuel, and Ms. Jay have been handed their pink slips?